FEI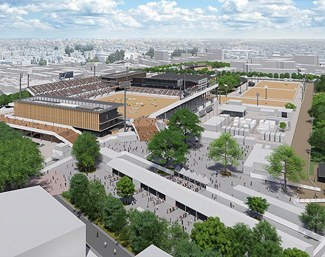 During the Rules Session at the 2018 FEI General Assembly in Manama (BRN) it was discussed and agreed that further modifications to the 2020 Olympic Regulations for Equestrian Events might be required based on the feedback of the International Olympic Committee.
On 5 December, a meeting with Swiss Timing and IOC (ORIS: Olympic Results & Information Services) was organised to review the implementation of the approved Equestrian formats in the Olympic results system. Further to this review, certain necessary clarifications / modifications to the 2020 Olympic Regulations were identified. As Swiss Timing and ORIS require urgent confirmation of these clarifications and modifications, they were submitted to the FEI Board for approval at its teleconference on Wednesday 19 December 2018.
Further to the decision of the FEI Board to approve these changes, the updates have been included in the Olympic Regulations (OR) available on inside.fei.org.
The dressage changes made are as follows:
Dressage:  If there is a tie for the last qualification place for the FEI Grand Prix Freestyle, a draw will no longer be the first option to break this tie.  Instead, the second highest and second lowest scores of the athletes concerned will be taken into consideration, and if there is still a draw, the third highest and third lowest scores will be considered. Only if there is still a tie and only as a last resort, would a draw be held. (See Article 627.3).
During its teleconference, the FEI Board also approved the allocation of the Eventing Olympic Qualifier for Groups F and G and the Olympic Regulations and Qualification System documents have been updated to reflect these allocations. The Jumping and Dressage Olympic Qualifiers for the FEI Olympic Group C remain open and will be decided by the end of the year.
 
Please note that final IOC approval of the 2020 Olympic Regulations for Equestrian Competitions and Olympic Qualifiers are still pending.
Related Links
FEI Decided on Tokyo Olympic Qualification Period
Change to Tokyo 2020 Equestrian Venue Approved
Equestrian Sport Keeps Olympic Status for 2024 Olympic Games, New Formet for 2020 Games Approved