Bits 'n Pieces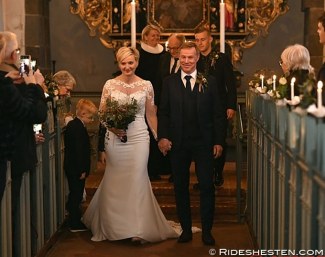 Danish stallion owner and Katrinelund station director Ib Kirk got married to Marie Krabbe on 24 November 2018. The couple has two children together: Martin (7) and Ea Marie (4). The wedding took place in the Snedsted church followed by a coffee table at Krabbe's parental yard Svalegaard. The evening party was held at Sallingsund Færgekro.
The collaboration between Singaporean stallion owner Titan Wilaras, owner of Platinum stables in The Netherlands, and the two Spanish brothers Antonio and Miguel Laiz Zandio has come to an end. The troubled Platinum Stables hired the Laiz Zandio brothers to run their yard after Kirsten Brouwer, her mom Annemarie and their family, stopped running Platinum Stables for Wilaras. The two parties fell out and ended their collaboration in November 2017. A mud sling fest followed in the Dutch equestrian media. Laiz Zandio stepped in and for Antonio it was a golden year competing Eye Catcher at top CDi's in Europe, including Aachen. However, after less than one year the collaboration has ended in cordial agreement. The Spanish duo will begin their own business in Holland. Platinum stables is rumoured for sale.
2017 European Under 25 Champion Lisa Marie Klössinger suffered a blow. Thieves broke into her barn at Gestut Fichtenhof on 27 November and robbed the entire tack room, stealing all saddles and bridles.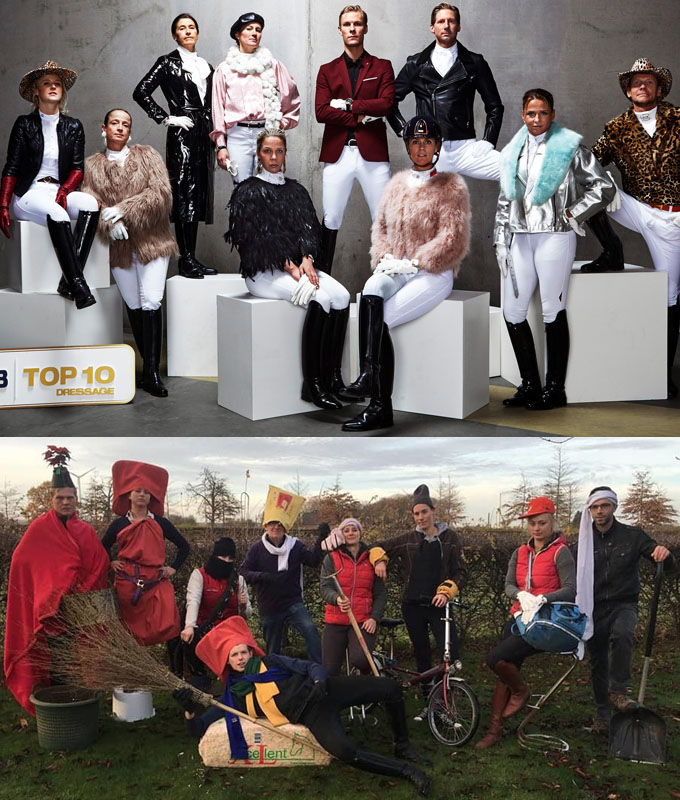 American FEI rider Alyssa Pagon Pitts has sold her rising Grand Prix horse, the 9-year old Oldenburg bred Quintessential Hit (by Quaterback x Sandro Hit x Wolkentanz) to Terry Sue Wensinger. Bred in the USA by Sherry Smith, Quintessential Hit landed in Pitts' stable six years ago. He was the US Horse of the Year at Prix St Georges level and Reserve US Horse of the Year at Intermediate I in 2017. The pair was on the USA Developing List and recipient of the Carol Lavell Prize in 2018. "Quin" successfully made his Grand Prix debut this autumn with 71.6%. The horse is yet to make its CDI debut.
The grooms at Isabell Werth's yard have the best sense of humour. In the summer they posted a fun video of the horses taking over control of the yard as the lady of the house - Isabell Werth - was off to the 2018 World Equestrian Games. Now the grooms, posting under the alias "Schweini Schwein" (Piggy Pig) on Facebook, posted a mock imitation of the annual Saab Top 10 group shot for which the world's best riders are being dressed up in what some consider carnival attire.
Patrick van der Meer's 5-year old Dutch warmblood gelding Ice has been sold as a vaulting horse. Van Der Meer acquired the tall liver chestnut Ice as a future hopeful for himself. Ice is sired by Negro out of the dam that produced Patrick's top Grand Prix horse Uzzo. However, Ice did not live up to the expectations of becoming an international calibre FEI horse and he has now been sold as a vaulting horse for Nienke de Wolff.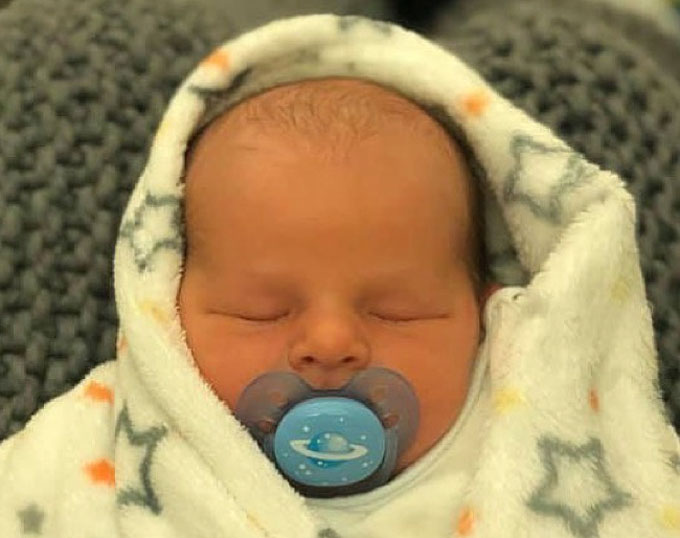 Norwegian Grand Prix rider Isabel Bache-Freese and her German husband, show jumping rider Bastian Freese, have become the proud parents of their first child: a baby boy named Noah. The baby was born on Friday 30 November 2018. The 39-year old Isabel is head rider of the dressage stallions at Paul Schockemöhle's stallion station in Muhlen. She was still in the saddle less than four weeks before delivering her baby! "I would only ride the easy stallions - canter and piaffe-passage - like Vitalis," a highly pregnant Isabel joked a week ago. Congratulations with the boy!