FEI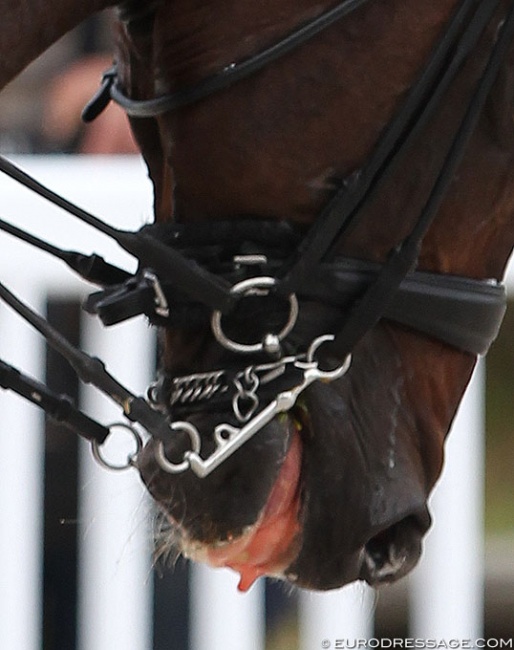 The FEI press office has given little attention the changes voted on the blood rule at the 2018 FEI General Assembly in Bahrain in November. Close inspection of the new wording of the rules shows that the FEI has doubled down on the blood rule for eventing and it is still applying different blood standards per discipline.
The Chronicle of the Horse was sharp to notice the new rule changes for eventing and posted this article.
A good rule change was made for the use of whips following several major incidents in 2018 in the show jumping world where riders publicly whipped their horses in competition. The back lash on social media has its effects on the sport as outraged people made even death threats to the rider and the FEI was forced to add langue to Article 526.3, Use Of Whip, to expand the ground jury's power to determine abuse. 
For Dressage, little has changed in the 2019 rules, except that the word equipment has been crossed out in rule 7.6.1.
The 2018 edition of the blood rule for Dressage reads:
7.6.1. If the Judge at C suspects fresh blood anywhere on the Horse during the test, he will stop the Horse to check for blood. If the Horse shows fresh blood, it will be eliminated. The elimination is final. If the Judge through examination clarifies that the Horse has no fresh blood, the Horse may resume and finish its test.
7.6.2 If the FEI Steward discovers fresh blood in the Horse's mouth or in the area of the spurs during the equipment check at the end of the test (Article 430.9), he informs the Judge at C, who will eliminate the Horse and the/Athlete. If there is blood on the Horse, an FEI Veterinarian is to be called to decide if the Horse is fit to continue in following competition(s) in the Event.
7.6.3 If the Horse is eliminated pursuant to the above, or if the Horse is injured during the test and starts bleeding after finishing the test, it should be examined by an FEI Veterinarian prior to the next Competition to determine if it is fit to continue in the Event the following day(s). The decision of the FEI Veterinarian is not subject to appeal.
Photo © Astrid Appels
Related Links
Blood Disregarded at 2016 CDIO Rotterdam?
FEI Guidelines: Regulatory Explanation for Eliminating Horses with Blood
FEI Sports Forum Directs FEI Dressage Committee to Decide on Blood Rule
FEI Dressage Committee Says No to Blood
Germany In Favour of Blood Rule, Austrian Demands More Fairness
Dressage to Become a Blood Sport?!