F.O.C.U.S.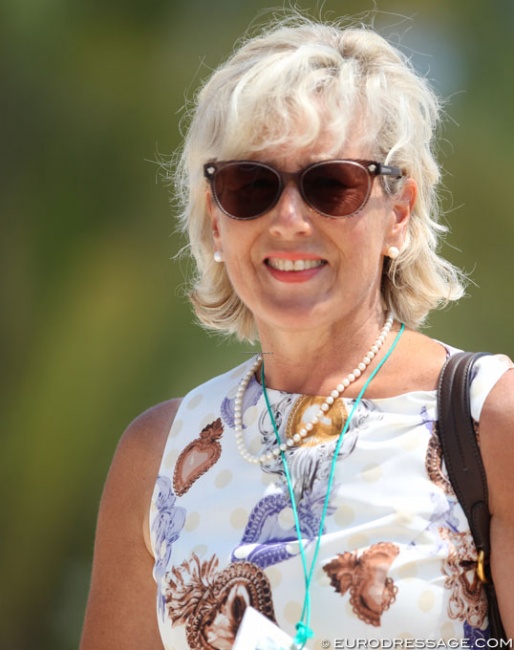 Judges often face much criticism from the dressage community, but if you understand the lengthy and ongoing training that international judges undertake to get to where there are, you begin to see that they are all striving and working hard to get it right for the good of the sport! 
After a conversation recently, I felt it important for people to understand just what it takes to be an international judge.
I decided to talk to a few international judges about their rode to the judging top.
Finnish 4* judge Tiina Karkkolainen
"Olympic Judge Eric Lette once said that it takes 10 years to become a surgeon and 25 years to become a good dressage judge," Tiina Karkkolainen stated.  "It seems to be a lifetime project."
As an International judge from Finland, Tiina has traveled a great deal of the world and is continually learning about the sport she has devoted her life to.
On 11 September 2011, Tiina remembers that news allover the world was focused on remembering the disastrous accident at the World Trade Center. "It was exactly 10 years after the tragedy, the 10 year anniversary of the destruction of the WTC towers in New York City, and we were sitting doing our FEI Judges exam in Wroclaw Poland," Tiina reminisced.
Judging now for 28 years, 7 as an international Judge, Tiina says she would not give away any of these days as she has learnt so much and keeps on learning more every day.
"The best is the adventure and the journey," says Tiina. "Actually I had no plan to become a judge but while I was competing I was so curious to find out what the judges wanted, so I attended my first seminar and passed the exam."
Tiina moved to Germany to pursue her interest in judging and has loved learning more about the sport while traveling the world.
"To become a judge you need many things; perseverance, strength, loads of patience, honesty, fairness, knowledge of the rules, a willingness to study and continually learn, and the ability to get along with different kinds of people," commented Tiina. "A good hint is to study a bit of the history, culture and religion of each country before your work begins."
Tiina adds that she was very lucky to have a very experienced Olympic judge as her mentor, and she realized how humble you have to be in this sport in order to become good. 
Tiina's advice for riders is that the best reward a horse can get is a still, steady and firm rider.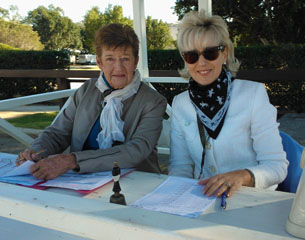 "Dressage is mind and body control, if a rider does not control unconditionally his or her mind and body the performance in a dressage test can not be of very high quality," commented Tiina. "It is easier to blame the horse, and we judges don't often have enough time to write down comments and remarks at the end of the test. Instead we choose a quick remark such as "needs to be more in balance" and this is often understood as a problem of the horse.
Tiina makes an interesting point: it's the role of good riders and trainers to interpret the words of judges in a constructive way.
"This comment is usually intended to make the rider aware of their responsibility to work the horse towards correct Self-carriage, which consists of proper collection and balance," says Tiina. "Like Alais Podhajsky wrote "there is one principle that should never be abandoned, namely, that the rider must learn to control him/ herself before he/ she can control the horse. This is the basic, most important principle to be preserved in equitation."
Tiina added that 80% of the rider's aids should come from the core, 18% from the legs and 2% from the hands of the rider! 
"Normally the horse is doing the best he/ she can with the information we are providing.  The secret in riding is to do only a few things but to do them right. I don't want riders who tire themselves out. Work by thinking instead." 
by Sarah Warne - Photo © Astrid Appels
Related Links
Judging Adventures: Tiina Karkkolainen Exploring the World on her Tour of Duty
Exhibition of Bitless Dressage at 2012 Helsinki Horse Fair
Young Horse Masterclass with Swedish O-Judge Annette Fransen-Iacobaeus
Thirteen Judges Pass FEI Judges Exam at 2014 CDI-W Stuttgart