Italy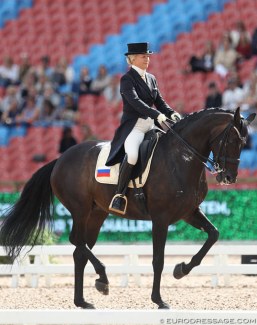 Russian Grand Prix team rider Tatiana Miloserdova has declared for Italy and will be competing under the Italian flag as of 2019. 
Miloserdova is based in Milan, Italy, and has represented her native country Russia. 
"My choice for Italy dates back to 1991 when, for work reasons, I chose to go to Italy following a proposal to train dressage horses," Miloserdova told Eurodressage. "Since then I have never moved from Italy and having obtained Italian citizenship some years ago, I have matured the decision to compete in the country where I have competed for many years."
Miloserdova first represented Russia at the 2006 World Equestrian Games in Aachen with Wat A Feeling (by Warkant x Werther). She also rode this horse at the 2007 Europeans in Turin and the 2008 Olympic Games in Hong Kong. Aboard Awakening (by Sandreo x Welt Hit II) she rode for Russia at the 2017 European Championships in Gothenburg. In 2018 she gave the ride on Awakening to her student Evgenya Davydova who competed the horse at the 2018 World Equestrian Games in Tryon.
Miloserdova is now focusing on her 8-year old Dutch warmblood Florento Fortuna (by Sorento x Rubiquil) which she has trained from young horse level up to Grand Prix. The combination is in their first year at Grand Prix.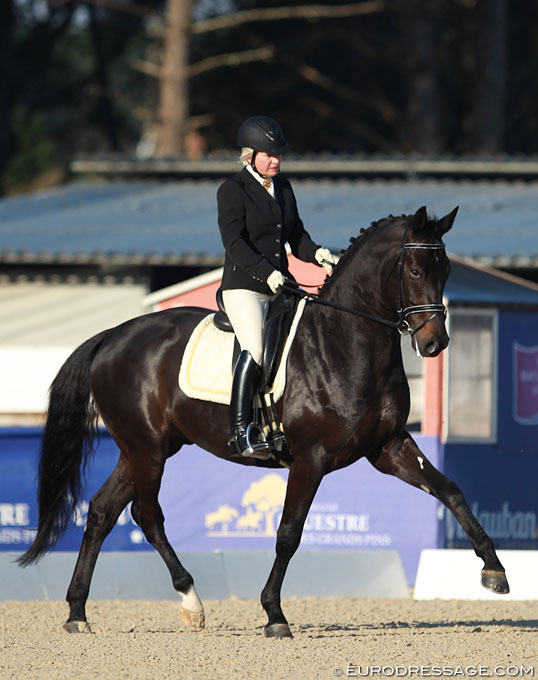 Tatiana will not be eligible for Italian team selection for the 2019 European Championships in Rotterdam as the FEI rule reads that a rider changing nationality needs a two-year period off from team representation before being selected on the new country's team. Miloserdova will not be in the running for Rotterdam, but she is aiming for the Tokyo Olympics. 
"My hopes, also Olympic, are focused on Florento Fortuna. This year he has competed in 6 international competitions and now deserves a rest from the shows until February, where I think I will open the 2019 season with the international competition of Ornago. In 2019 I plan to take part in various international competitions in France, Germany, Austria and Slovenia with the Italian tricolor. In some respects, both for his energy and for his intelligence and kindness, he reminds me of Wat a Feeling, the horse with which I participated in the 2008 Olympics . We have good hopes for Tokyo."
Photos © Astrid Appels
Related Links
Miloserdova Wins Grand Prix Special at First CDI Lisbon
Tatiana Miloserdova's Wat a Feeling Passed Away
Italian Dressage Rider James Connor Declares for Ireland
Danish Lars Petersen Declares for the U.S.A.
Fie Skarsoe Declares for Luxembourg
Ashley Holzer Declares for the U.S.A.