Switzerland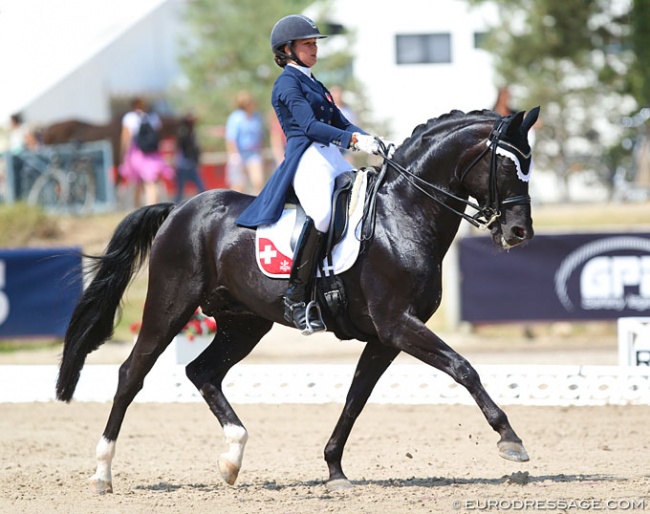 The dressage selection committee of the Swiss Equestrian Federation has named the dressage squads for 2019. 
For the Swiss elite Grand Prix riders the 2019 European Dressage Championships in Rotterdam are the year highlight, where a team selection for the 2020 Olympics can be earned. 
Unfortunately no Under 25 Grand Prix riders presented itself for nomination on the U25 squad of 2019.
Another big absentee from the Swiss youth riders' squad is Léonie Guerra, a long-time Swiss junior riders' team member. The grand daughter of Swiss Olympian Otto Hofer has declared for Liechtenstein and will no longer ride under the Swiss flag. As of 2019 Guerra will be a young rider as she has passed the junior age limit.
The 2019 Swiss Dressage squad are:
Pony Riders
Valentina Bona
Robynne Graf
Lucie Moreillon
Tallulah Lynn Nater
Antonia Winnewisser
Junior Riders - A-squad
Tallulah Lynn Nater
Meilin Ngovan
Renée Stadler
Noemi Zindel
Junior Riders - B-squad
Lou-Lara Hintermann
nnina Lüthi
Katarina Scheufele,
Young Riders - A-squad
Lars Bürgler
Stephanie Hartmann
Carl-Lennart Korsch, 
Young Riders - B-squad
Ramona Schmid
Charlotte Buyssens
Seniors - A-squad
Anna-Mengia Aerne-Caliezi,
Antonella Joannou
Caroline Häcki
Marcela Krinke Susmelj
Estelle Wettstein
Birgit Wientzek-Pläge
Seniors - B-squad (Perspective group)
Charlotte Lenherr
Elena Fernandez
Carla Aeberhard
Philine Brunner
Andrina Suter
Photo © Astrid Appels
Related Links
Swiss Team Selected for 2018 World Equestrian Games
Schatzmann Resigns as Swiss Dressage Sport Chef, Kroll Family Ends Sponsorship
Swiss Riders Selected for 2018 European Children, Junior, Young Riders Championships
Swiss Dressage Squads for 2018 Named
Scheufele, Guerra, Rogerson, Suter, Krinke Susmelj Win 2017 Swiss Dressage Championships