Belgium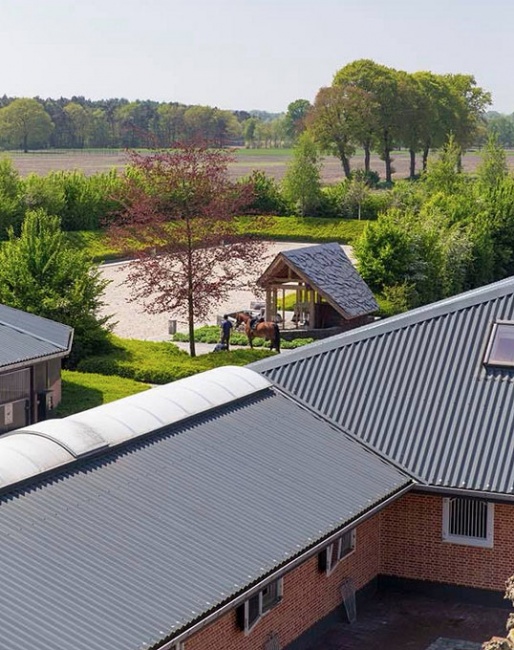 Belgian Grand Prix rider Rob van Puijenbroek has sold his dressage and breeding centre De Begijnhoeve in Retie, Belgium, to billionaire Bill Gates.
Bill Gates, the Microsoft mogul and second richest person on the planet, acquired the yard for his daughter, 22-year old American show jumper Jennifer Gates. Jennifer is spending more time in Europe, training with Dutch show jumper Harrie Smolders. The family was looking for a property in the South of Holland or North of Belgium as their European base.
Van Puijenbroek closed the sale of his yard De Begijnhoeve on 8 November 2018, even though European press already published the sensational news more than a week ago. The sale attracted the interest of Belgian mainstream newspapers.
Rob van Puijenbroek is a member of the Van Puijenbroek family with roots in Belgium and connected to the textile industry (HaVeP). They are currently 40% shareholder of the major Dutch newspapers De Telegraaf as well as NRC Media.
The sympathetic 35-year old Rob van Puijenbroek purchased De Begijnhoeve in 2011 and transformed the yard into a state-of-the art equestrian centre. The American dressage team resided there in 2014 in preparation of the World Equestrian Games.
Rob is currently competing at Grand Prix level with Argentino and married to Dutch Grand Prix rider Tommie Visser.  Having studied architecture, he is also a keen interior designer with his company Le Puij.
Gates will move into the yard in January 2019 and Van Puijenbroek is now looking for a new base to re-establish his business. Meanwhile he is moving his horses to Arjen Teeuwissen's yard in Vlimmeren, Belgium, as a temporary solution. 
Photo courtesy De Begijnhoeve
Related Links
Rob van Puijenbroek and Tommie Visser Get married
Don Diego, Top Seller at the 2015 Equine Elite Auction
Photo Report: Snap Shots from the U.S. Pre-WEG Training Camp in Belgium
U.S. Team Holds Pre-WEG Training Camp at De Begijnhoeve in Belgium
Meulendijks Sisters Join Begijnhoeve Team
Twinkel Maintained as Ride for Willem Jan Schotte