Westfalian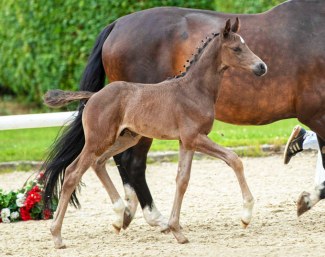 The bay colt Silencio (by Sir Heinrich x Floresco) became the best seller of the 2018 Westfalian Online Foal Auction, the second online edition the Westfalian society has hosted so far. 
A collection of 19 foals was on offer and they achieved an average price of 5,078 euro. 
Silencio sold for 8,750 euro. 
The second most expensive foal was jumper colt Corazon (by Caroly x Cornet Obolensky) which fetched 7,000 euro. 
Nike on Air (by Numero Uno x Feuerwerk) switched owners for 6,500 euro while filly Herzogin (by Hickstead White x Cornet Obolensky) found a new owner for 5,750 euro. 
From the dressage lot filly Venezia (by Vitalis x De L'Or) sold for 5,250 euro, the rest stayed under 5,000 euro.