Spain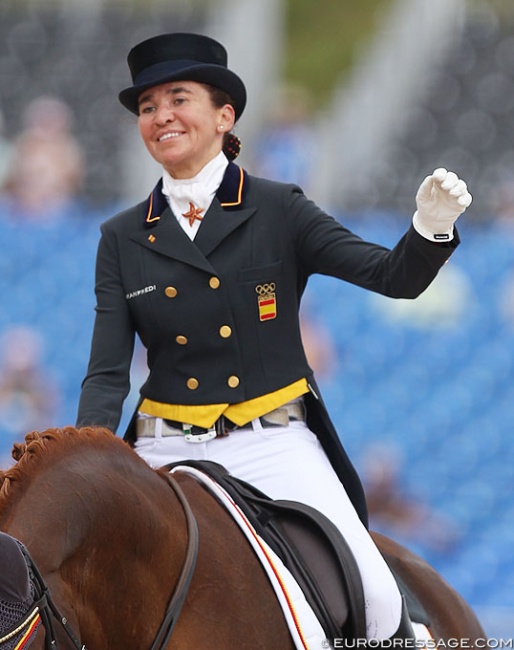 Spanish Olympian Beatriz Ferrer-Salat has been elected the Dressage Athlete representative on the FEI Dressage Committee and FEI Athletes Committee.
Ferrer-Salat was voted in by her peers through an online vote that took place from 29 July to 23 September 2018.
The Athletes' Committee members, who have been elected for a period of four years, also serve on the Technical Committees for each discipline governed by the FEI.
A total of 52 athletes from 26 countries on five continents stood for election, which was conducted via a secure online voting platform, where the CVs of all athlete candidates were made available.  This was the second time in the FEI's history that athlete elections have been held, marking a 100% increase in participation in numbers of candidates and a 160% increase in terms of nations compared to 2014.
Ferrer-Salat ran against Patrik Kittel for the seat  of FEI Dressage Riders' Representative, which became vacant as Anna Paprocka-Campanella's term was up. Ferrer-Salat's CV and motivation letter can be read here.
"The athletes' viewpoint is central to the global decision making process", FEI Secretary General Sabrina Ibáñez said. "This is a committee made up of athletes and voted for by athletes. The calibre and experience of the newly elected Athletes Committee is impressive and will ensure that the global athletes' community has its say and actively contributes to the development of equestrian sport. I also want to take this opportunity to thank the outgoing Athletes' Committee members for their tremendous work and support these past four years."
Photo © Astrid Appels
Related Link
Ingmar De Vos Sole Candidate for FEI Presidency, Ferrer-Salat and Kittel Aim for FEI Rider Rep Seat