Verden Auction News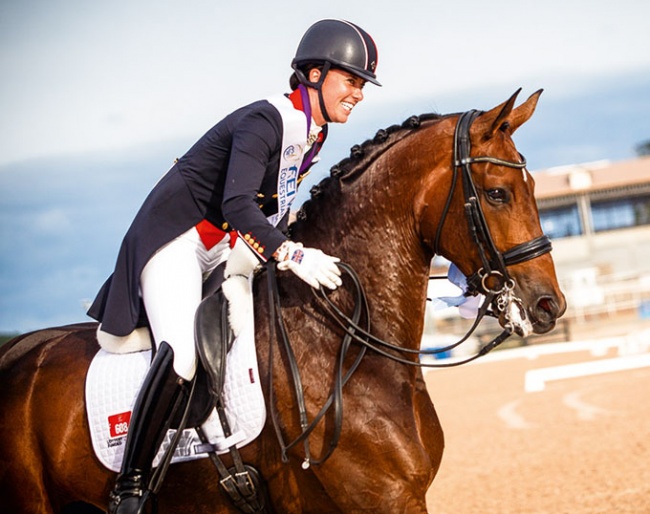 Mount St. John Freestyle celebrates an incredible performance at the World Equestrian Games in Tryon/USA. As one of the youngest participants, the nine-year-old celebrated a great championship premiere with Great Britain's Charlotte Dujardin and crowned her brilliant performance with two bronze medals in the team and individual competition.
"My ride was unbelievable — I couldn't have asked for any more from her," said the rider. They produced an incredible Grand Prix Special to score a personal best of Emma and Jill Blundell's uber-talented mare, who has only performed two specials in her life.
It wasn't until April that his winning streak on the international stage began. The series started in Nieuw en Sint Joosland/NED, and the bay by Fidermark/Donnerhall and her rider Charlotte Dujardin were unbeaten till August. The British Olympic Champion and Mount St. John Freestyle have dominated the competition in the dressage arena eight times. The duo already surpassed the fantastic score of 80 percent at their first freestyle test – still to the music of the unforgotten Valegro.
"Freestyle is a perfect horse through and through," says the dressage rider in an interview with the British magazine "Horse and Hound" that already calls the mare "Mrs. Valegro". Freestyle's star started to rise at the Elite Foal Auction in August 2009 where breeder Stephan Kurz from Zöbingen presented her in the Niedersachsenhalle with auction no. 240. Her auction name had already been "Freestyle" at that time, and she was purchased for the British stud Mount St. John.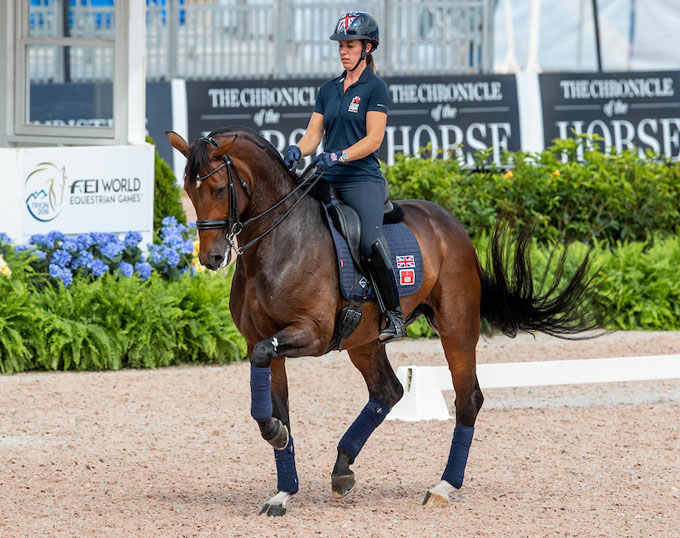 Emma Blundell and her family have committed themselves to breeding top-class dressage horses in Yorkshire. Freestyle is a representative of the foundation line of Liebeslust who already produced two Olympic horses, Andreas Dibowski's Leonas Dancer and FRH Butts Leon. Freestyle has already passed on her genetic qualities, three foals have been born via embryo transfer. Her first granddaughter was born last year.
Freestyle started to compete at the age of four. She finished sixth at the English Championships with Emma Blundell before she came to the show stable of masterly Charlotte Dujardin and Carl Hester. She already scored more than 78% at her first public presentation in 2015. Although Freestyle seems to be an experienced horse, she still has her "green moments", says Charlotte Dujardin. "She is intelligent and excellently to ride. She loves to perform in the dressage ring. And she loves the competition atmosphere. This is what a top dressage horse needs. There are horses with three excellent basic gaits that perfectly perform during training. But it is still different to perform in the big arena with that special atmosphere. This is exactly what Freestyle loves. It is unbelievable what she has already accomplished at this young age."
135th Elite-Auction on October 12/13 - Sport horses, two-year-old stallions and foals
You are looking for a horse? We have numerous talented young horses in our collection for the 135th Elite-Auction which have already proven their talents in competitions. The collection features both dressage and show-jumping youngsters which have qualified for the Germany Federal Championships in Warendorf and were in the finals of the Hanoverian Championship in Verden 2018.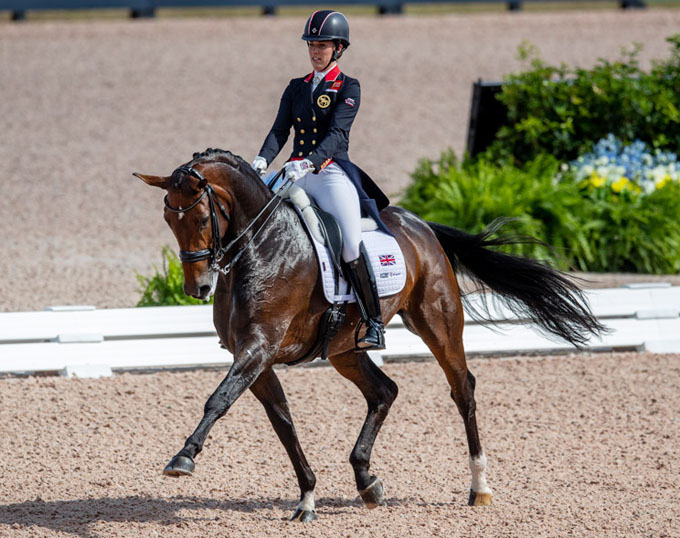 Some auction horses show a double talent and are suitable for dressage as well as show-jumping. It might also be possible to train them as an eventer. The auction horses have been selected so that not just professional riders but also amateurs and leisure time riders find their perfect match in Verden.
Like last year the collection of the Elite-Auction will include young sport stallions which will be put up for the auction in hand. In addition to the riding horses and stallions foals born since June 1 will be auctioned on October 13.
It is possible to follow the daily training of the auction horses and to try the horses during the preparatory training sessions from October 2 to 12. Please arrange an appointment by telephone. The selected stallions will be shown daily as of Wednesday, October 10. The auction will take place on Saturday, October 13, starting at 2 pm.
For more info, visit www.hannoveraner.com