Saddlery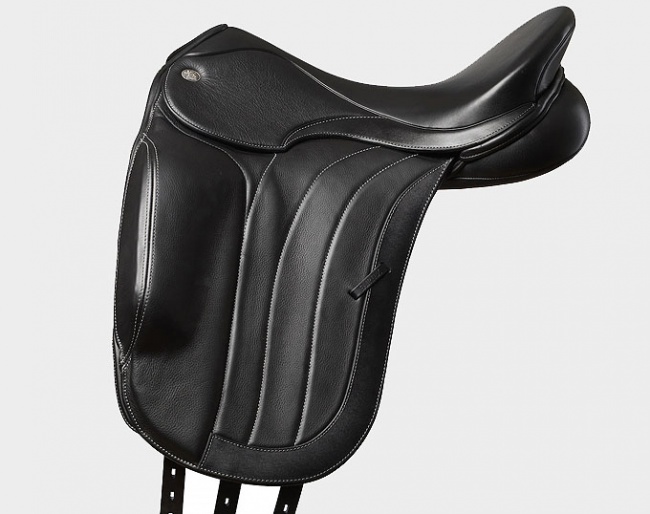 British Olympic medallist and World Equestrian Games team member Spencer Wilton has been working closely with Fairfax Saddles for more than two years to refine and perfect this model that is stamped with his personal touch.
The Spencer Monoflap Dressage features a new tree design that offers a roomier seat which is wider and more 'open' than Fairfax's other monoflap model, the Gareth. This will suit riders who prefer more room in the seat, or those who like a more relaxed dressage position.
However, the most revolutionary thing about the Spencer is that it incorporates a concealed moveable knee block – unique for a monoflap design. The block position can be adjusted to give the rider incredible flexibility according to their individual preference - move it up, down, away from the leg or towards the leg to provide tailor-made support. When the block is in place, it is concealed under the flap.
The 17½" and 18" saddles come with a choice of two block sizes. This choice, combined with the adjustable position, gives the rider even more support options.
The Spencer Dressage Monoflap also benefits from Fairfax's patented Performance Panel which has been shown to relive a key pressure point on the horse's back and significantly improve the way of going. Fairfax's seven-year research study into saddle pressure was the subject of a scientific paper published in the Journal of Equine Veterinary Science (54-July 2017). It looked at how pressure caused by the saddle influences the horse's freedom of movement.
RRP 2950 Euros, in sizes 17, 171/2 and 18"
Find your nearest stockist of Fairfax Performance Saddles here.