Canada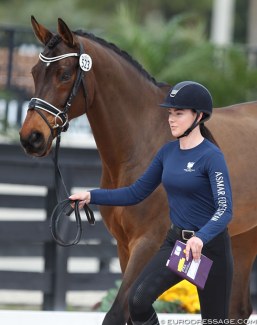 Equestrian Canada (EC) confirmed the riders that will represent Canada at the 2018 North American Youth Championships (NAYC) in North Salem, NY, U.S.A. on 31 July - 5 August 2018. 
Previously known as the North American Junior and Young Rider Championships (NAJYRC), the NAYC will bring together top dressage, eventing and jumping athletes from Canada, the United States and Mexico for the chance to compete for team and individual medals.
The dressage portion of NAYC will take place at Old Salem Farm in North Salem, NY. Although the eventing portion will not be classified as an FEI Championship due to insufficient entries, competition for youth athletes will be hosted during The Event at Rebecca Farm in Kalispell, MT from July 18 to 22.
Canada will be represented at NAYC by the following athletes:
Chefs d'Équipe - David Ziegler – Beiseker, AB, Leslie Steele – Pitt Meadow, BC
Assistant Chefs d'Équipe - Ellen Rumball-Dvorak – Hillsburgh, ON, Nina Urff – Langley, BC
Young Rider Team Ontario
Julie Barrett / Cobourg, ON / Rosamunde
Vanessa Creech-Terauds / Caistor Centre, ON / Harley L 
Ava MacCoubrey / Cobourg, ON / Ritter Benno
Allison Youngdale / Aurora, ON / Ramiro 
Young Rider Team Quebec/Alberta
Beatrice Boucher / St. Dominique. QC / Delfiano
Camille Carier Bergeron / Mascouche, QC / Baldacci
Rakeya Moussa / Edmonton, AB / Davidoff V.H. Trichelhof
Junior Team Ontario/Manitoba
Jade Buchanan / Newmarket, ON / Qaro GS 
Brooke Mancusi / Winnipeg, MB / Wellknown
Anna Swackhammer / Rockwood, ON / Wrazzmatazz
Kiara Williams-Brown / Navan, ON / Ladybug 
Junior Team Quebec/Nova Scotia
Ariel Boesener / Canning, NS / Winniepuuh 
Gabrielle Bouchard / Quebec City, QC / Dalanda
Molly Gunyon / Hudson, QC / Weltwunder
Lily-Rose Lemaire / Drummondville, QC / World Lady 
Junior Individual - Alberta
Chase Robertson / Calgary, AB / Winsome 
Photo © Astrid Appels
Related Link
2018 North American Junior/Young Rider Championships Allocated to Old Salem