Health Care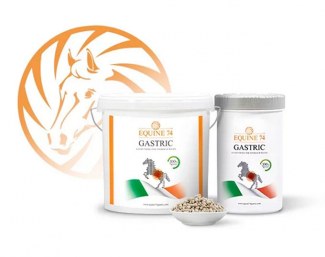 For Danish dressage rider and breeder Helle Dueholm, Equine 74 Gastric has been the missing link in her daily feeding routine for all her horses for long term ulcer management. Helle managed the energy level, motivation problems and general health of her otherwise happy and healthy horse by feeding Equine 74 Gastric. She is so convinced in the product that she has become the official distributor for Denmark.
"An old college told me about Equine 74 Gastric two years ago, so I tried it on my own horse and she turned into one with a lot of positive energy," Dueholm said about getting introduced to Equine 74 Gastric.
"Two years ago DonnaBelle F (by Soprano x Donnerhall) was always a bit dull in her work. She is a fantastic, sweet and very co-operative horse, but she needed that last swiftness to get that easy look when you ride. Her battery was always running out fast, she couldn't hold the energy. Most of us horse people know the feeling that something is not right."
Dueholm called the veterinarian who first suggested a change in diet, one with no-sugar and no-starch and only dry hay, but that only made a minimal difference. 
"You would never think that she was a stressed horse, the only way I could see it was when we would go for a hack. Then she would get diarrhea. So, I suspected ulcers and it turned out that she had some small areas with red marks. The areas was very small and I had no interest in moving her away from her home, which would be more stressful, so I decided to try an alternative treatment, Equine 74 Gastric, which is much cheaper than any other treatment I looked at."
After four weeks, Dueholm saw a drastic improvement in her horse's health and well-being. Her mare had more energy in the work and was quicker to the aids. "She could hold the energy and felt more happy somehow," Dueholm added.
Aware that gastric ulcers are common with sport horses and medication like omeprazole is no long-term solution, Helle found a safe and effective alternative for treating horses with recurring ulcers in Equine 74 Gastric.  She decided to try the product on her other horses as well. 
"That transformation made me want to try it on my now 6-year old Zebia D (by Zack) who is a very busy mare," Helle explained. "She was a very unfocused young horse with very good energy level, but it was a little too much. Now that she's on Equine 74 Gastric she stays more in balance and can keep her focus on me. She is turning into a very nice concentrated horse. She's such a pleasure now."
Equine 74 Gastric is a natural feed supplement which buffers acid instead of just blocking it and creates a healthy ph balance in the horse's stomach.
Helle is now feeding all her horses Equine 74 Gastric, including her youngster Cayenne D (by Charmeur), who was difficult to keep her coat shiny and who is also a very awake horse.  "I no longer dare to take her off Equine 74 Gastric, she has been so good in learning to be a riding horse," Helle admitted.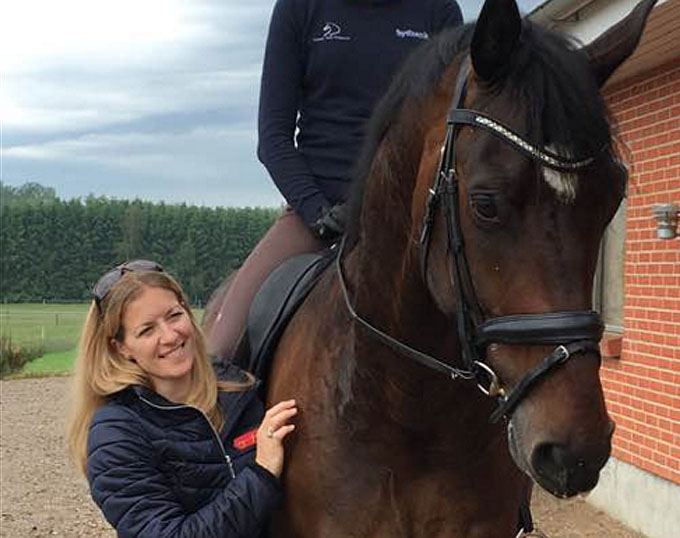 Since then Helle has recommended the supplement to all her friends and all the replies she get are positive: "my horse eats again", "my horse is focused when riding", "my horse seems so happy again", or even "my horse is not longer angry when I put a saddle on."
"There is no doubt that I can see a big difference in a very positive way with all my horses on Equine 74 Gastric," said Helle firmly. "I believe that the scientific researchers have now found out that 80-90% of all horses have some level of ulcers, not only the competition horses. I know that horse owners and horses will be very happy to have Equine 74 Gastric in the daily feeding."
Dueholm is aware that stress in horses can be innate, or some just lack a buddy or neighbour in the field or stall. With others it's a feeding problem.  
"Always get in contact with your vet, if you have any suspicion of ulcers in your horse," said Dueholm, who has now become the official distributor of Equine 74 Gastric in Denmark. "Every day I work at the University Animal Clinic in Copenhagen University and I see many horses with ulcers; also those you would never expect to have them. With all the positive results I've seen feeding Equine74 Gastric, I wouldn't think twice.  The wallet of Danish horse owners needs this product."
For more information about Equine 74 Gastric, visit www.equine74.com
Read Helle's Danish blog here or contact the Danish distributor directly at  +45 536 30 009
Related Links
Julie Dossin: "My Horses are Enjoying Life More on Equine 74 Gastric"
Tracy Wyngard-Gill: "Equine 74 Gastric is a Long-Term Solution for Gut Health"
Anne Troensegaard: "Equine 74 Gastric Made Kipling More Relaxed and In Front of the Aids"
Tinne Vilhelmson-Silfven Relies on Equine 74 Gastric for Her High Performance Dressage Horses
Cathrine Rasmussen: "As Soon as I Started Giving Equine 74 Gastric, He Has Been Fine Ever Since"