Australia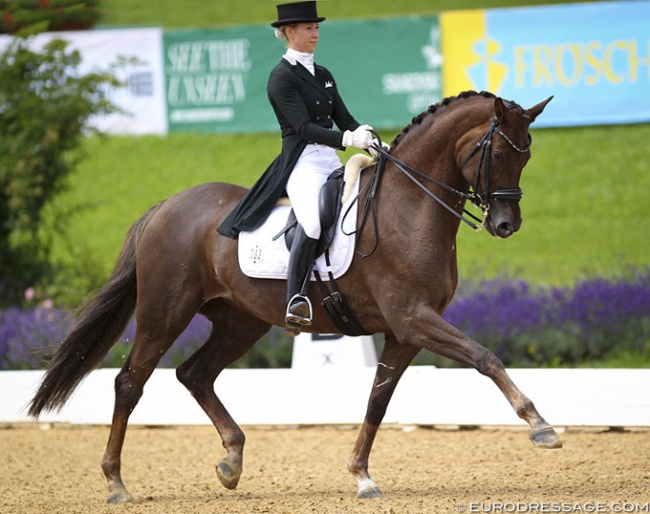 According to Equestrian Life, the Australian Equestrian Federation has changed its 2018 WEG team selection policy, dropping one of two nominated events as team selection trial.
The CDIO Falsterbo in Sweden on 12-15 July 2018 has been removed from the list. It was the final European Nominated Event. The other European CDI's that counted were Compiegne, Wiesbaden, the Aachen CDI in May, and Fritzens.
The change comes quite late in the selection process, which is already full swing and for which the preliminary selection period for WEG 2018 performances ends on 15 July. 
The policy now reads, "The DSP will consider the results, of combinations which have expressed interest, from nominated shows in Australia, Europe and North America. Combinations will be required to compete at least one of these shows with the scores from the Grand Prix test to count."
Australia's highest scoring riders at Nominated Events are so far:
1. Shannan Goodwin and Aristede - 70.5000% (Werribee, March)
2. Alexis Hellyer and Bluefields Floreno - 70.478% (Boneo, June)
3. Brett Parbery and DP Weltmieser - 70.435% (Boneo, June)
4. Judy Dierks and Diamond Star - 69.348% (Boneo, June)
5. Kristy Oatley and Du Soleil -  69.000% (Wiesbaden, May)
6. Mary Hanna and Boogie Woogie - 67.043% (Aachen, May)
Equestrian Life added that "there are also Discretionary Considerations that can be taken into account when selecting the team. Horses must also pass a veterinary inspection prior to the team announcement, which will be on or before the 19 of July 2018."
Photo © Astrid Appels
Related Links
Australian Selection Policy for 2018 World Equestrian Games Announced
Eurodressage Coverage of the 2018 World Equestrian Games