Denmark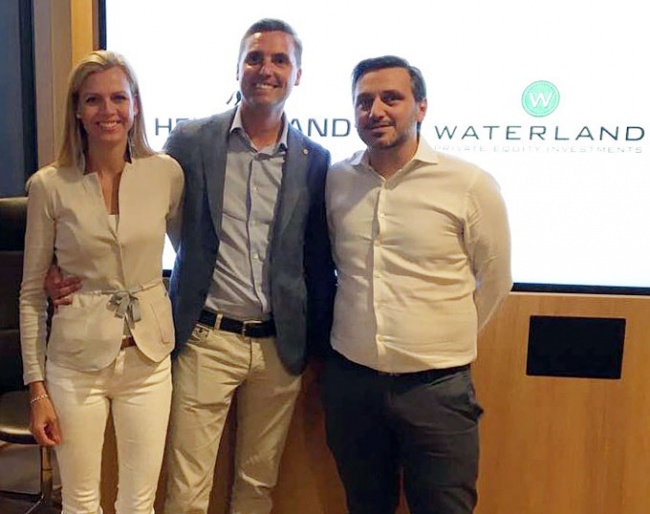 Waterland Private Equity ("Waterland") enters into a partnership with Helgstrand Dressage A/S ("Helgstrand Dressage"), one of the world's leading equestrian sports companies with modern sales and training centers in Aalborg, Denmark, and Wellington, US, and more than 70 employees.
Waterland becomes a majority shareholder in Helgstrand Dressage and completes its first investment in Denmark after the opening of Waterland's office in Copenhagen in August 2017.
Since its foundation in 2008, Helgstrand Dressage has created a successful international business with sales activities in more than 35 countries and annual revenue exceeds EUR 50 million, corresponding to more than 30% growth compared to last year and an average annual growth rate of more than 25% in the most recent five years. The company sources, develops, trains and sells world-class dressage horses and has achieved a number of international accomplishments, including eight medals at the World Championships and six of 18 horses represented in the finals at the most recent Olympic Games in 2016. The fast growth and positive developments are driven by the company's renowned brand and structured approach to the entire value chain – from identification and sourcing of the most promising horses over training in new and leading facilities by world-class riders to a professional sales organization and a deep and broad offering of dressage horses at the highest quality level. With Waterland as a co-owner, the strong market position is to be expanded with an ambition of creating the world's leading equestrian sports company.
"We have created a company, which has more than doubled revenue the last two years and established a unique reputation in an industry with attractive development and growth opportunities. We want to seize these opportunities and accelerate the progress in cooperation with Waterland who will be able to contribute with competencies, capital and extensive experience within the leisure and luxury segment as well as establishing and professionalizing growth companies with global ambitions," says Andreas Helgstrand, founder and CEO of Helgstrand Dressage.
"It has been a privilege to cooperate with management and the professional employees at Helgstrand Dressage since the company was established ten years ago. The business has developed from an idea to a mature growth company, which is now ready for the next phase and a value-creating partnership with Waterland. The entire team at Helgstrand Dressage can be proud of the impressive development," says Niels Heering, chairman of Helgstrand Dressage.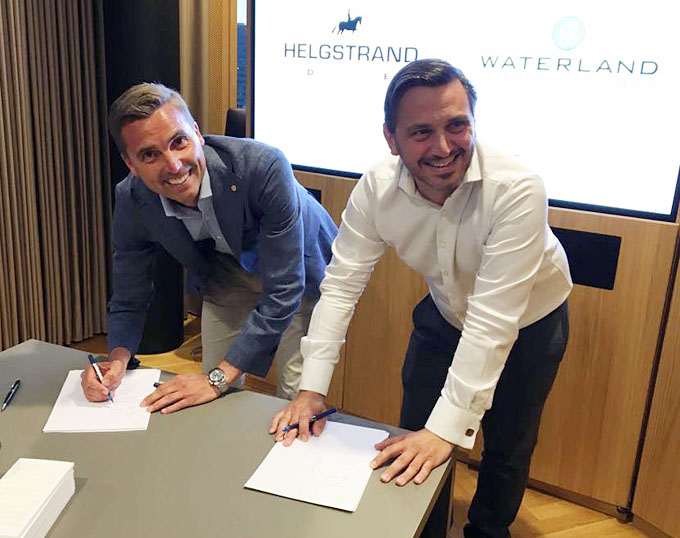 The global market for dressage horses totals several billion euro, and dressage is developing rapidly. The majority of Helgstrand Dressage's revenue is generated in Europe today, and the company's strong global position and brand will be leveraged to expand the presence into other attractive markets in the coming years to win market shares and become a global leader.
"Helgstrand Dressage is a fantastic company with exciting growth opportunities, which we are looking forward to pursuing in the coming years in partnership with management and employees. In a short period of time, Helgstrand Dressage has created a well-run, respected and profitable business, which makes out a strong platform for further development and consolidation in a fragmented and highly attractive market. We look forward to contributing with our practical experience and targeted investments in the existing business as well as driving new markets and interesting acquisition opportunities in line with our strategy of accelerating growth organically and through acquisitions," says Kaspar Kristiansen, Managing Director, Waterland Nordic.
Helgstrand Dressage's day-to-day management is unchanged. The parties have agreed not to disclose the purchase price.
Related Links
Bengtsson and Helgstrand Establish Elite Show Jumper Sales Stable in Germany
Helgstrand Dressage Open House and Stallion Show 7 April 2018
Eight Stallions Scheduled to Stand at Helgstrand Hengste Germany
Open Training at Helgstrand Dressage U.S.A. on 23 January 2018
Ulf Möller to Build American Sales Stable for Helgstrand Dressage
Andreas Helgstrand, 2007 Danish Dressage Champion