Germany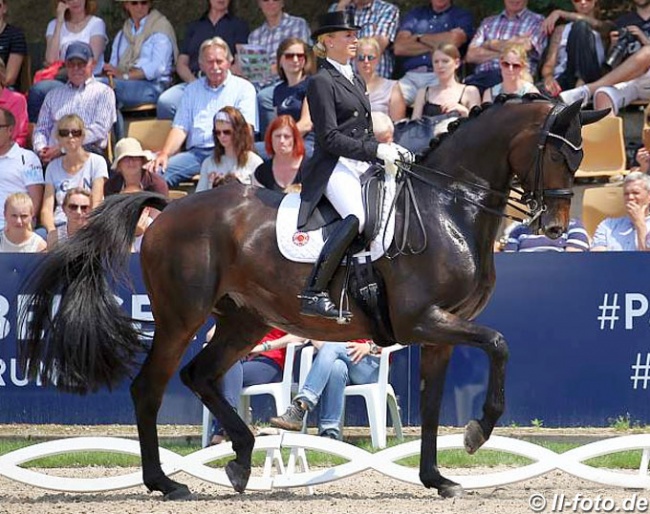 The Dressage Selectors for the German Olympic Equestrian Committee have announced the team that will represent Germany in the 2018 CDIO Aachen Nations' Cup in July.
Based on the performances of the riders at the 2018 German Dressage Championships in Balve this weekend, the selectors could easily pick their team: the four highest scoring riders in the Championships will constitute the German team: Sönke Rothenberger (Cosmo), Isabell Werth (Weihegold), Dorothee Schneider (Sammy Davis Jr) and Jessica von Bredow-Werndl (Dalera BB).
The 2018 CDIO Aachen is Germany's key selection trial for WEG team nomination. Therefore, riders who were unable to attend Balve, will still get a second chance for team consideration, but they have to compete in the CDI-tour at Aachen.
Those riders are Kristina Bröring-Sprehe (Desperados), Jessica von Bredow-Werndl (Unee BB, Zaire e), Helen Langehanenberg (Damsey), Dorothee Schneider (Showtime, Faustus) and Isabell Werth (Emilio, Don Johnson).
Furthermore both Von Bredow's Dalera BB and Schneider's Faustus have been officially submitted to the German A-squad (Olympic potential team).
Ingrid Klimke (Franziskus) and Benjamin Werndl (Daily Mirror) are submitted to the Perspective squad (B-squad) to which Anabel Balkenhol (Heuberger), Fabienne Lutkemeier (D'Agostino and Fabregaz) and Hubertus Schmidt (Imperio) also belong.
Photo © LL-foto
Related Links
Sönke Rothenberger Wins 2018 German Grand Prix Championship
Scores 2018 German Dressage Championships