Belgium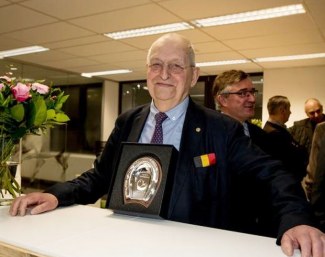 The international dressage competition, 2018 CDI Kapellen, which was scheduled for 13 - 15 July 2018, has been canceled.
After a successful first edition in 2013 and an improved event in 2014, the CDI Kapellen in Belgium missed out on continuation from 2015 through 2017. 
The show was set to return in 2018, bigger and better than before, but due to the sad passing of show organiser, 86-year old Jacky Buchmann, on 24 May 2018 it was decided to annul the 2018 edition.
"It was one of Jacky's life long dreams to host an international competition in front of castle Wolvenbosch in Kapellen and this year we were ready to make this come true," said retired Belgian 5* judge Mariette Withages who was a close friend of Buchmann and member of the Kapellen organizing committee.
In the 1980s and 1990s Buchmann supported Withages' brilliant concept and brainchild of a CDI circuit in front of Europe's most beautiful castles. The "Classic Castle Cup" took place in Schoten (BEL), Wiesbaden (GER) and Goodwood (GBR) amongst other venues.
"Jacky was ill and at the beginning of May already indicated he was not sure he would make it for the show. However he truly wanted to see it happen so we continued organizing it. He passed peacefully in his sleep on 20 May, a bit sooner than expected. Due to the fresh loss, his widow Isabelle (née Kronacker) struggles to cope with seeing Jacky's CDI dream come reality so soon after his death."
Buchmann was a long-time Flemmish politician with a seat first in the Flemmish Parliament and later on in the Senate. He was also mayor of the town of Kapellen. For 28 years, Buchmann was the president of the Belgian Equestrian Federation. He took Ingmar de Vos under his wings, promoted him to secretary-general of the Belgian Equestrian Federation, which later led to a position with the FEI. De Vos is now president of the FEI. 
The Kapellen organizing committee is now aiming for a CDI at Wolvenbosch castle in 2019. The show will be named "Memorial Jacky Buchmann".
Photo © Dirk Caremans
Related Links
Matthias Rath and Totilas Take Two at 2014 CDI Kapellen
Totilas Buzz at the 2014 CDI Kapellen
2013 CDI Kappelen: Brand New CDI to Be Staged in Belgium