Italy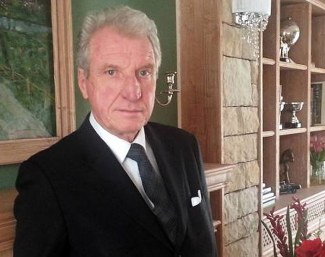 Cesare Croce, the Dressage Director of the Italian Equestrian Federation, was released from prison and returned home under house arrest, awaiting his trial in court.
The Italian Equestrian Federation has temporarily suspended him from all his positions. Croce, who is a former president of the Italian Equestrian Federation, now worked as dressage director as well as event director for the 2018 CSIO Rome.
On 21 May 2018 Croce was arrested by the Italian Financial Guard (a militarized police force, forming a part of the Ministry of Economy and Finance) on order of magistrates Salvatore Bellomo and Giulia Rizzo from Monza as part of a criminal investigation into Giuseppe Malaspina, a real estate developer and entrepreneur. No less than 21 people were arrested and sent to prison that morning.
The Monza Financial Guard agents executed an order for custody in prison for all suspected to be involved in Malaspina's association with tax and bankruptcy crimes, bankruptcy fraud, money laundering and corruption for an estimated amount of 234 million euro.
Malaspina's ex-wife Adriana Foti, who has also been placed on house arrest,  is the owner of the big equestrian center in Ornago, Italy, which recently hosted the 2018 CDI Ornago. According to Il Giorno, Croce was the architect of the stable. The property has also been seized as part of the investigation.
The 70-year old Croce spent 9 days in prison and was interrogated. He apparently has admitted to and accepted the charges laid against him. Croce drafted false appraisals and provided technical expertise on apparent defects in the construction processes of Malaspina's construction projects, so that payments could be avoided.
Source: Il Giorno
Related Links
Cesare Croce Suspended as Italy's Dressage Director After Arrest
Cesare Croce: Bringing Pleasure Back to Italian Dressage
Cesare Croce Appointed New Italian Dressage Co-ordinator