2018 World Young Horse Championships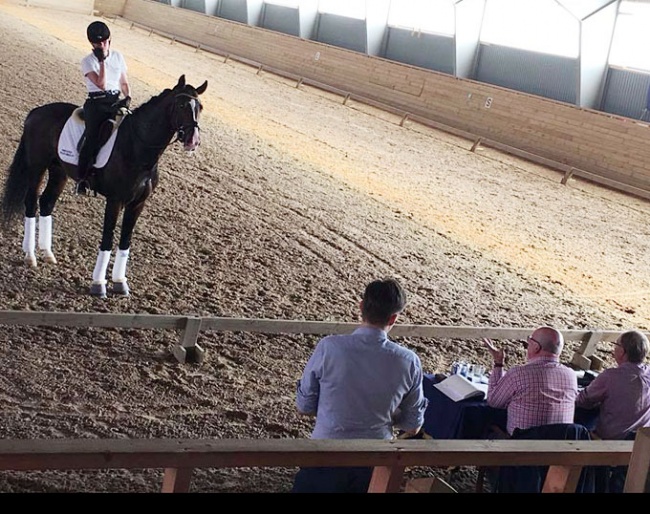 The Swedish Equestrian Federation has held the first observation events for team nomination for the 2018 World Championships for Young Dressage Horses in Ermelo, The Netherlands, scheduled to take place 2 - 5 August 2018. 
For Swedish team selection horses have to be Swedish warmblood registered, but can be foreign owned and ridden. Exceptions for non-Swedish born horses are made if its a stallion, Swedish owned and ridden and Swedish licensed, with better qualities than the Swedish registered candidates. 
Two observation trials were held in Flyinge on 2 May 2018 and in Mantorp on 9 May 2018. Candidates for team selection could present themselves there in front of selectors Bo Jena and Jan-Ove Olssen for a first time, before the action selection trials start. 
The first selection competition takes place in Flyinge on 31 May 2018, followed by a competition in Stromsholm on 6 June 2018. The Finals wioll be held in Falsterbo after which the team is announced. 
Participating in the observation events were:
Flyinge
Michelle Nilsson - Darin
Marina Mattsson – Notting Hill TH
Sandra Sterntorp – Darthula VH
Yvonne Österholm – Diod
Sara Törnäng – Bel Air
Johanna Due Boje – Zwingfly
Britt-Marie H-Ivarsson – Rudolph
Yvonne Österholm - Dorina
Linn Larsson – Corona
Rebecka Knutsson – Zinnia
Martin Umareus – Lanigro
Mantorp
Mikaela Alderin Danielsson – Belle
Camilla Lindh – Klifton
Sophia Skobe Rosén – Harlem D
Sanne Nilimaa – Wyoming RAC
Mikaela Alderin Danielsson – Hilus MHB
Emelie Brolin – Bergsjöholms Valbonne
Karin Öljemark – Tiger G
Mikaela Alderin Danielsson – Saga N
Photo © Anki Karlsson
Related Link
Eurodressage Coverage of the 2018 World Young Horse Championships