Danish Warmblood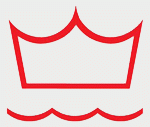 As we are in no way indifferent to the ongoing, new situation with the equine disease Warmblood Fragile Foal Syndrom (WFFS) and the consequences for the breeders, if it strikes in their herd, we announce the following:
WFFS (Warmblood Fragile Foal Syndrom) has had huge attention during the previous weeks. The illness is hereditary and entails the foal to be born with a defect in the connective tissue which specifically manifests itself with a very fragile skin and very weak tendons and ligaments. There is no treatment for it and the foal dies or must be put down immediately after birth.
The inheritance of the illness derives from recessive genes which means that it only comes into effect if both parents are carriers of the specific gene. When both parents are carriers, the risk of a foal born with WFFS is 25%. According to the present knowledge of the illness internationally, the frequency of the gene is relatively low. It means that the general risk of having a foal with this disease is very low. It is also very important to stretch that the risk of WFFS is not bigger in this or next year's breeding season than it was in the previous season or the one before. Therefore, there is no reason to panic or to rush into hasty measures.
However, Danish Warmblood acknowledges that potentially WFFS is an illness that may necessitate a monitoring from a breeding perspective. Consequently, the society has initiated a collection of available data and knowledge on the illness and as soon as possible we will consider to launch a strategy for the monitoring and regulation of the illness.
- DWB Society
Related Links
Seven KWPN Licensed Dressage Stallions Positive to WFFS
Two Everdale Sons Test Positive to WFFS, Dutch Stallion Owners Take Action, Germany In Denial
Everdale Confirmed WFFS Carrier, Van Olst Offers Free Testing to Its Breeders
Kathleen Kirsan: "Cleaning Up Warmblood Fragile Foal Syndrome"
Mary Nuttall: "Breeders Beware of Warmblood Fragile Foal Syndrome"
U.S. Breeders and Stallion Owners on Alert for Warmblood Fragile Foal Syndrome
Statement from KWPN-NA Regarding Warmblood Fragile Foal Syndrome
Statement of The American Hanoverian Society Board regarding Warmblood Fragile Foal Syndrome