Italy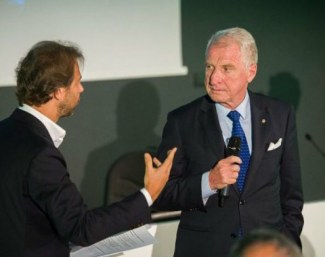 The Italian Equestrian Federation (FISE) has announced that Cesare Croce, the Director of Dressage within FISE, has been temporarily suspended from his position following his arrest on 21 May 2018 as part of a criminal investigation. 
"We are waiting for the investigations to be carried out rapidly, in which it is hoped that Cesare Croce will prove his own extraneousness," FISE communicated in an urgent press release. 
Cesare Croce, who is also a former FISE president, was arrested as part of the investigation into Giuseppe Malaspina, a real estate developer and entrepreneur. No less than 21 people were arrested and sent to prison this morning.
The Monza police executed an order for custody in prison for all suspected to be involved in Malaspina's association with tax and bankruptcy crimes, fraudulent transfer of currency, money laundering and corruption.
As part of the investigation, Malaspina's equestrian center in Ornago, Italy, which recently hosted the 2018 CDI Ornago, has also been seized.
Related Links
Scores: 2018 CDI Ornago
Italian Dressage Officials Committee Members Announced
Cesare Croce: Bringing Pleasure Back to Italian Dressage
Cesare Croce Appointed New Italian Dressage Co-ordinator
Italian Dressage Officials Committee Members Announced
Norma Paoli and Zandor Clinch First International Wins at 2017 CDI Nice