Korea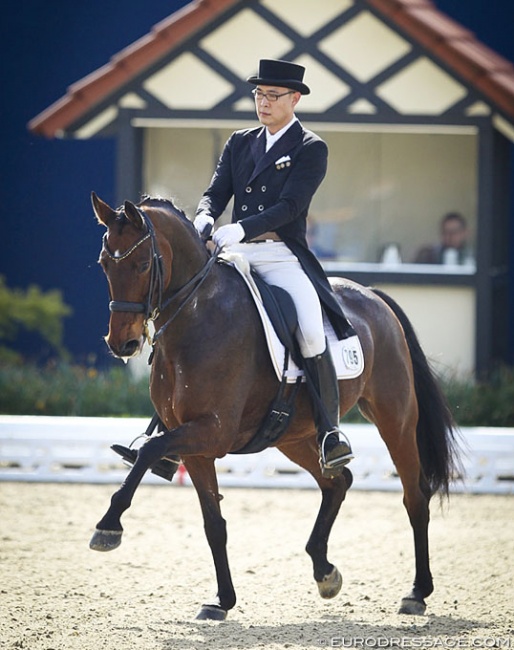 Korean Grand Prix rider Dong Seon Kim has acquired Gerd Kraft's equestrian centre Gestut St. Ludwig in Wegberg, Germany. 
The Korean rider already moved his horses to the facility a few months ago, but as of the beginning of May the property is entirely has own. 
Founded in 1983 by Gert Kraft, who came from the printing industry, Gestut St. Ludwig was a leading stallion station in the 1990s with sires such as Donnerschlag, Abanos and Lanciano. In the nillies the station focused more on horse sales but after the departure of Heiko Munzmaier as head riders its power slowly petered out. 
At age 78 Kraft has decided to retire fully and he sold the property to Dong Seon Kim. The 28-year old "Peter" Kim is the youngest of three sons of Kim Seung-youn, the chairman of Hanwha, one of South Korea's biggest multinationals. 
Kim won individual silver at the 2014 Asian Games and represented Korea at the  2014 World Equestrian Games and at the 2016 Olympic Games in Rio on the Swedish warmblood Bukowski (by Briar). After having been trained by Hubertus Schmidt, Kim is now seeking occasional coaching from Jan Bemelmans.
Photo © Astrid Appels
Related Links
Polish Team Horse Ganda Sold to Korean Dong Seon Kim
Young Shik Hwang Claims Individual Gold at 2014 Asian Games