The Netherlands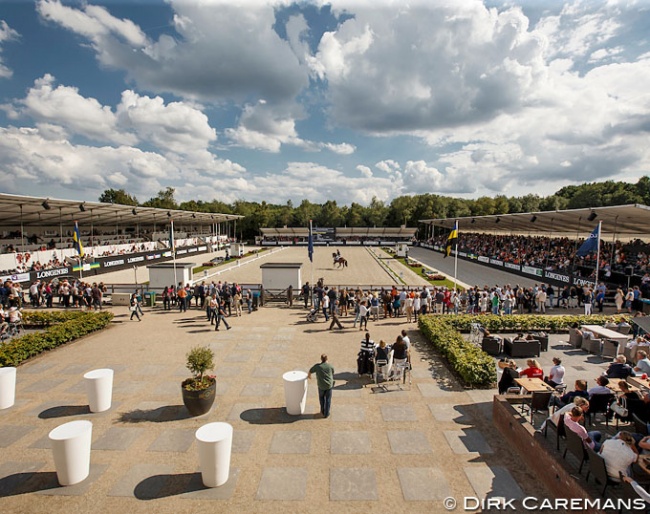 The Dutch equestrian federation has announced that the second Dutch observation and selection trial for the 2018 World Young Horse Championships will relocate to Nunspeet, The Netherlands, on 7 May 2018. 
The four WCYH selection trials normally all take place at the KNHS headquarters in Ermelo, The Netherlands, but due to a recent rescheduling of the kids "Bixieday" from 2 May to 7 May 2018, a location conflict arose.
This is why riders participating in the second WCYH trial on 7 May will be riding at the Nunspeet equestrian in Nunspeet, The Netherlands, that day. The second selection day on 8 May will be back in Ermelo. 
The Bixieday, which is a Dutch 4H Pony Gymkhana variant, was rescheduled because heavy rainfall on the weekend made large parts of the outdoor arenas in Ermelo unuseable and the whole venue is used for this huge event. 
Photo © Dirk Caremans
Related Links
Long List for Second Dutch 2018 WCYH Observation Trial Released
Eurodressage Coverage of the 2018 World Young Horse Championships