2018 World Young Horse Championships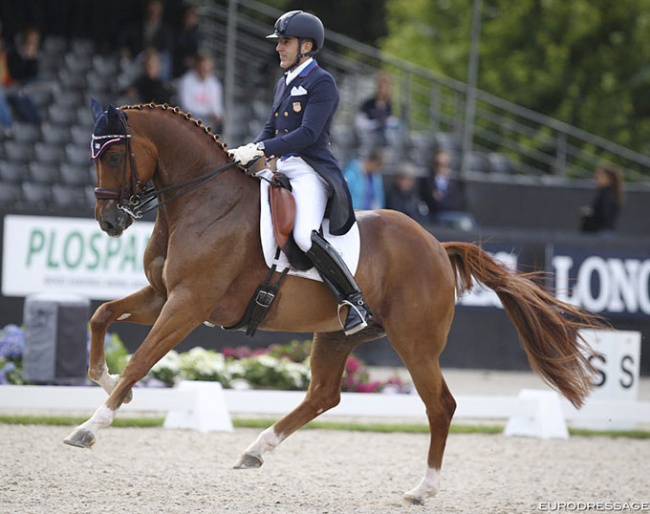 The United States Equestrian Federation has changed an important selection criterium for American pairs to compete at the 2018 World Championships for Young Dressage Horses in Ermelo, The Netherlands, on 2 - 5 August 2018. 
The 2018 FEI World Breeding Championships for Young Horses in Dressage will be organized under FEI rules with the support of the World Breeding Federation for Sport Horses (WBFSH). The U.S. selection procedures are subject to change at any time in order to remain in compliance with FEI/WBFSH guidelines for selection for these Championships.
The USEF Ad-Hoc Selection Group of the USEF Board of Directors approved a major change to the criteria on 24 April 2018: Horses no longer have to be owned or co-owned  by U.S. citizens in order to be eligible for American team selection. 
The owner must be an active member(s) in good standing of USEF or his/her National Federation and have proof, in English, of membership at the time of selection and until the conclusion of the FEI WBD Championships.
Qualification goes with the athlete/horse combination and ownership may change during the qualifying period and up to the nominated entry due date for the FEI WBD Championships as long as the new owner(s) meets the criteria.
View the updated USEF selection criteria here.
Photo © Astrid Appels
Related Link
Eurodressage Coverage of the 2018 World Young Horse Championships