France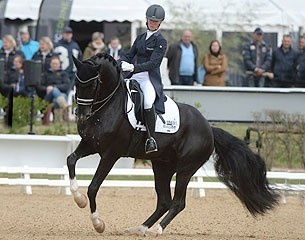 The 2018 CDI Saumur, which was scheduled to take place on 3 - 6 May 2018, has been canceled due to an outbreak of rhinopneumonia in the province. 
Rhinopneumonia, also known as equine herpes virus, is highly contagious and can be deadly. Three horses have been tested positive in the area, yet none in Saumur.
The decision to cancel the international 3* dressage event in Saumur, which runs classes from pony level to Grand Prix, follows in agreement with the French Equestrian Federation and FEI. 
This week the national shows in Le Mans, Royan, l'Etrier de Plerguer, Domaine des Ormes, and Deauville (27 April - 1 May) were already canceled because of the outbreak in the wester part of France. 
The 2018 CDIO Compiegne, which is located north of Paris and which takes place  on 17 - 20 May 2018, will host its show. No horses in the L'Oise province have been tested positive, so Compiegne will go on as scheduled. The show venue also does not stable horses permanently. 
Related Links
Jennifer Hoffmann and Her Boys Knock It out of the Park at 2017 CDIO Saumur
Verliefden Makes Whopping CDI Grand Prix Debut on New Ride, Indoctro van de Steenblok
Dorian Grey de Hus, First Step Valentin, Flair Royal Win 2017 French Young Horse Championships