France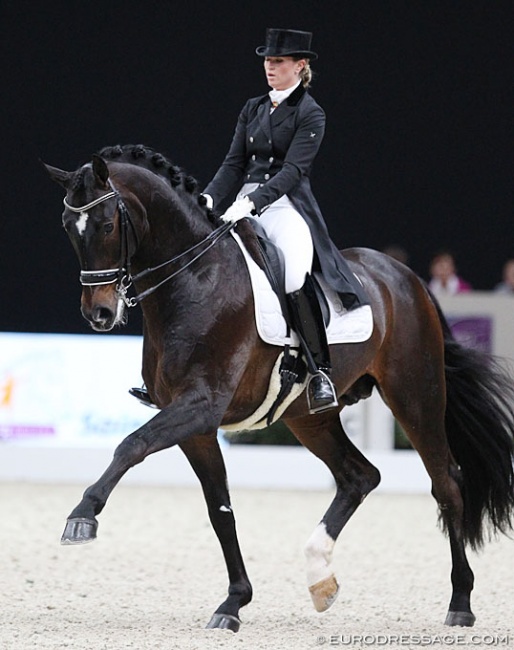 The Spanish dressage riders Morgan and Alexandra Barbançon Mestre have declared for France and will no longer ride for their maternal birth country Spain. 
Morgan and Alexandra announced the news in the French equestrian media and the change will be effective at Morgan's first start at the CDI Saumur in two weeks.
The FEI confirmed the change with Eurodressage, stating that their "sport nationality change to France was approved yesterday. Morgan does not have FEI Championships/CIO team participations on her competition record during the two years preceding her sport nationality change, which is why she can compete at all levels for France straight away. Since 1 January 2018, World Cup events are no longer part of the list  of competitions subject to the "waiting period" requirements."
The Barbançon sisters were born in Paris, grew up in Geneva, Switzerland, and currently live in The Netherlands. Their father Thierry Barbançon is French, their mother Carmen Mestre is Spanish. 
After a successful career in the pony, junior and young rider ranks, the now 25-year old Morgan represented Spain at the 2012 Olympic Games, 2014 World Equestrian Games, 2015 World Cup Finals and 2015 European Championships on Painted Black. After the retirement of Painted Black in 2015, Morgan was back representing Spain for the first time after 2.5 years at the 2018 World Cup Finals on Sir Donnerhall II at the beginning of the month. 
The now 22-year old Alexandra Barbancon last represented Spain on a Championship team at the 2012 European Junior Riders Championships.  Her competition career is a bit more on the back burner as she focusing on finishing her Bachelor degree in Business and Economics at the University of Antwerp. Both Morgan and Alexandra train with Alex van Silfhout.
When Eurodressage asked Alexandra Barbançon what prompted the nationality change, she replied briefly: "for personal and logistical reasons," adding that "we are really not trying to create a polemic around it, just to go smoothly as thus far. We are leaving in good terms with everyone in Spain and we are happy about that."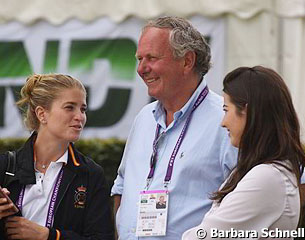 Morgan Barbançon gave an elaborate interview to L'Eperon about the decision. 
"Living in the north it's not always easy to travel south to Spain for the national championships and mandatory competitions for national selection and deep down I feel very French," said Morgan.
Morgan currently has two Grand Prix horses to ride, Sir Donnerhall II and her sister's Grand Prix horse Bolero, which she will premier at the CDI Saumur for the first time. Her third GP horse, schoolmaster Girasol, is having a break from showing. 
"I've been having difficulties with her in the ring. She's a bit complicated and she has lost her show motivation a bit," Morgan explained. "We have given her the time to get more relaxed and to see if she'll pick up morale. It seems to work so I might show her again a bit. However, she's already 17 so I don't want to push her too much."
Photo © Astrid Appels - Barbara Schnell
Related Links
Vilhelmson Withdraws from 2018 World Cup Finals, Barbançon Substitutes
Barbançon's Neumunster Freestyle Interrupted Due to Secretarial Issues
Photo Report: Barbancon Scores First CDI Victory on Sir Donnerhall II at 2017 CDI-W Mariakalnok