U.S.A.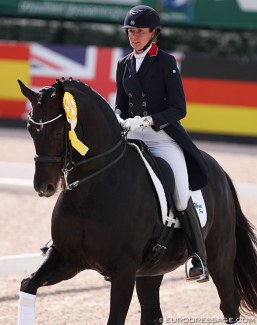 In response to the FEI press release of 23 March 2018 on the CAS ruling which upholds the FEI's policy of imposing a two-month provisional suspension on horses Horizon and Don Principe after a positive test to the banned substance ractopamine, riders Adrienne Lyle and Kaitlin Blythe and horse owners Elizabeth Juliano and Maryanna Haymon have issued a statement. 
Statement on Behalf of Kaitlin Blythe, Adrienne Lyle, Maryanna Haymon and Elizabeth Juliano
We are pleased that, with its ruling of March 19, 2018, the Court of Arbitration for Sport (CAS) has brought to an end any uncertainty about our participation in, and the results of, last summer's Festival of Champions at Gladstone. Our chief goal in pursuing the CAS appeal was to ensure that the titles that we worked so hard to achieve at Gladstone could not be stripped away from us. We are gratified that CAS agreed with our position.
We remain involved in proceedings before the FEI. It is distressing and upsetting to us that, as a result of trace contamination for which the seller long ago took complete responsibility (and removed its product from the market), we still face potential sanction. We are four individuals who are committed to the principles of fair play and integrity in sport. We fully support the anti- doping cause and fair measures to achieve the goal of clean and safe equestrian disciplines.
Yet because the FEI proceedings are not concluded, we feel that it would be inappropriate to comment further at this time, beyond expressing our continued gratitude to all who have supported us throughout this ordeal, most particularly the United States Equestrian Federation.
Related Links
CAS Upholds FEI Policy on Equine Provisional Suspensions
FEI Lifts Suspension on Lyle and Blythe, CAS to Rule on Suspension Horizon and Don Principe
Cargill Admits to Trace Amounts of Ractopamine in Soothing Pink Supplement
Feed Contamination to Blame for U.S Horses' Positive Doping Test?
Horizon and Don Principe Test Positive to Banned Substance Ractopamine