Danish Warmblood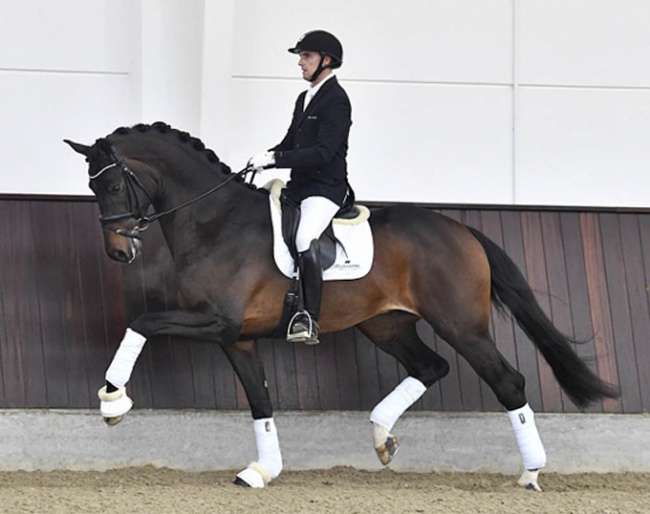 Andreas Helgstrand has revealed the names of the eight stallions that will be standing at stud at Helgstrand Hengste Germany based at Sudenhof in Hagen, Germany, for the 2018 breeding season. 
The names of three stallions are assured: Valverde, Don Deluxe and Quaterhit are already standing in Germany available for breeders. 
Five young stallion prospects - Jovian, Janeiro Platinum, For Sure, Kaliber L and the 2017 Hanoverian licensing sensation So Unique  - will be added to that line-up pending their approval at the 2018 Danish Warmblood Stallion Licensing and performance test in Denmark in March.
"With our new stallion station at Sudenhof in Hagen we want to offer our dear breeders our team of highly interesting young top producers," said Andreas. "Aside from breeding at this station, these young stallions will continue to be trained and prepared for shows and championships."
The 3- and 4-year olds Jovian, Janeiro Platinum, For Sure, Kaliber L and So Unique will be presented for licensing at the 2018 Danish Warmblood Stallion Licensing on 8 March. pending their approval they will immediately do the suitability testing and as of 26 March they will stay another 14 days in Denmark but semen will already be available for the German market on a daily basis. As of 9 April they will move to Hagen for the breeding season.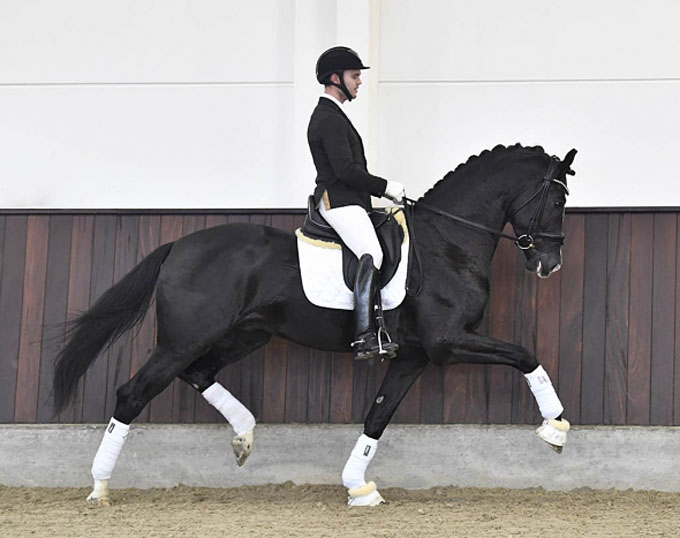 "The majority of the older stallions will stay in Denmark and will continue their training alongside the breeding," Andreas added. "As it has been difficult for many breeders to use our stallions because of extra expenses for international shipping from Denmark, we have decided that if breeders use our stallions, who are stationed in Denmark, the mare owners will pay for the standard shipping fees, as they would for overnight shipping in Germany, and the additional costs we will carry."
This exclusive offer counts for three heats per mare per season. If the mare is not in foal, breeders can switch to stallions, for instance that are based in Hagen, for instance; the extra expenses are carried by the breeder.
The stud fees are calculated as following: 300 euro needs to be paid after the first order, the remainer of the stud fee is due 60 days after pregnancy. 
"We hope to meet the expectations of the breeders with this top service and are looking forward to their orders," Helgstrand stated.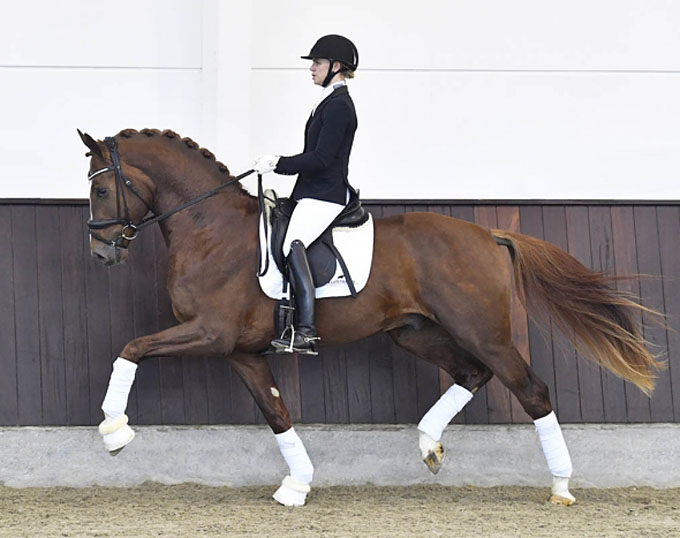 Semen is sent from Monday till Saturday, every day through Michael Schmidt: 
Michael Schmidt
Helgstrand Hengste Germany
Holperdorper Straße 44 
49170 Hagen 
Germany
Tel: +49 5405 8958800 
Fax: +49 5405 8958802 
Cell: +49 171 774 76 46 
E-Mail: hengste@helgstranddressage.dk 
For further questions and breeding advice: 
Hanke Ostermann 
Cell: +49 170 431 17 61 
E-Mail: hanke@helgstranddressage.dk
Related Links
Team and Horses Behind Helgstrand Hengste Germany Taking Shape
Helgstrand to Establish German Branch for His Stallion Station