Japan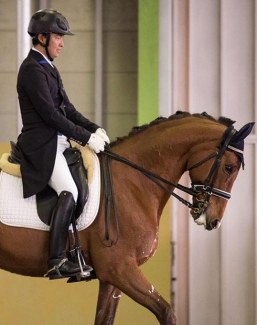 The Japanese equestrian federation has drafted a long list of candidates who will be vying for a team spot for the 2018 Asian Games, which are scheduled to take place in Jakarta, Indonesia from 18 August - 2 September 2018. 
Japan has 26 riders who have expressed their intent to compete in the team selection trial for the Asian Games. The long list only includes rider names. Interestingly no horse names have been added to the long list. 
The Asian Games long-listed Japanese riders are: Yoshie Ota, Toshiya Kawabata, Yuko Kitai, Akane Kuroki, Ryunosuke Kuroda, Masahiro Kosaka, Asuka Sakurai, Kazuki Sado, Yasushi Shimizu, Akihiro Shimoda, Kazuya Shiraishi, Kojiro Soma, Maria Takada, Masanao Takahashi, Saho Takayama, Kazuya Tsuge, Shunsuke Terui, Shingo Hayahshi, Kiichi Harada, Naoko Hieda, Ryuma Hieda, Mio Fukuoka, Satoshi Maeda, Maiko Masumoto, Takashi Matsumoto, and Kumiko Yahashi. 
The team will be decided based on the results achieved by the riders at one of the two selection trials that will be held in May. One trial will be in Germany on 23 - 24 May for the European based riders, and another trial will be held in Japan on 28 - 29 May 2°18.
The 2018 Asian Games were originally allocated to Hanoi (Vietnam), but the venue withdrew due to financial considerations. Now hosted in Jakarta, the Pan American Games features the Olympic disciplines of dressage and show jumping. The equestrian leg will be held at the Jakarta International Equestrian Park in Pulomas, East Jakarta. The venue is currently under construction and will be able to host up to 1,000 spectators.
Related Links
Jurgen Koschel Masterclass in Gotemba to Ready Japanese FEI Riders for 2020
New Comer Toshiya Kawabata Wins 2017 Japanese Grand Prix Championship
Dujardin's Barolo Sold to Japan
Hayashi and Clearwater On Song at the 2017 CDI Gotemba