Italy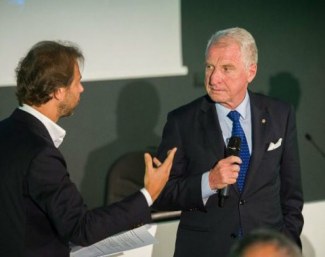 After turbulent times in the management of the dressage department at the Italian Equestrian Federation (FISE), Cesare Croce was appointed as FISE's Co-ordinator for Dressage and Main Selector in 2017. He was assigned to restore peace and order and stimulate the development of the discipline across the levels.
In an interview with Eurodressage, Croce revealed that he wants to push the sport in such a direction that all the riders retrieve their pleasure in riding and showing. A former president of the Italian Equestrian Federation from 1996 till 2008, Croce is an architect and engineer by profession.
In 2017 FISE regained its interest in Dressage when a new board was elected and several new committees formed, headed by new president Marco di Paola, whose sport policy decisions are proactive in all disciplines. The re-established national dressage committee has given the country the possibility to resume a concrete planning policy for the development of High Performance dressage from Pony to Grand Prix level.
Moving Forward after Low Points
Between 1980s and until 2008 the sport of dressage in Italy took major steps forward with the 2007 European Championships hosted in Turin as key achievement. Unfortunately according to Croce this came to an end after the Hong Kong Olympics and it took until 2017 for the national federation to find its stride again.  
One of the clear signs of dressage in Italy struggling was the lack of a team or even an individual riders at the 2017 European Dressage Championships in Gothenburg. 
"For many years their was a lack of education with foreign, expert trainers coming to Italy, as well as a decline in funds available, so in 2017 we were advised, in agreement with the riders, to avoid the long trip to Sweden," Croce told Eurodressage. "At least on paper we were expected not to be able to achieve adequate team results to justify the journey. That is why FISE decided to focus more on national initiatives that year as well as on our youth riders. In the past some talents emerged at international level at the European Championships for Young Riders, Juniors, Children and Pony Riders."
Upwards and Onwards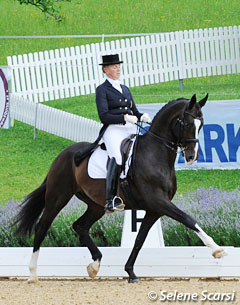 Croce hopes to push Italian Dressage in an upward, more positive direction in 2018. Many Italian dressage riders from all FEI levels competing internationally felt abandoned by their federation due to a lack of technical and financial support.
"For 2018 FISE hypothesized the presence of a team at the World Equestrian Games. They also booked the stalls for the air travel of this long trip," Croce explained. "We will hopefully participate with a team or some individuals if the results during the year are good. The criteria for this year's team selection for all levels are still defined.
However with the 2018 show season up and running and the first big indoor CDI's coming up in February and March, FISE still appears slow in setting qualification standards, yet again. Croce hopes to get his proposals approved soon by FISE and CONI, the Italian Olympic Federation.
"We have prepared a very broad and well articulated department program, in which the projects and criteria for preparation and selection are defined," Croce confirmed. "Our commitment is still oriented above all to the technical growth and identification of new talents, which I believe we do not lack. We will therefore have a technical advisor  who will contribute to the growth of the combinations in synergy with those that already assist our riders privately."
Open and Transparent Communication
Croce added that not only results will be important for team selection, but also the riders' sportsmanship as well as the physical fitness of horse and rider.
By holding regular team meetings, Croce hopes to provide a better, more open and transparent communication with all involved.
"With the riders residing in Italy we have already worked in this direction in 2017, organizing meetings for young people in preparation of the European Championships as well as planning training sessions in all Italian regions for the youngest riders. These sessions were held by a rider/trainer as well as  a high ranking judge level and were important for final team qualification. We have planned to repeat these training seminars this year. Also want to want the riders to participate at least at one CDIO for every level."
Plans for 2018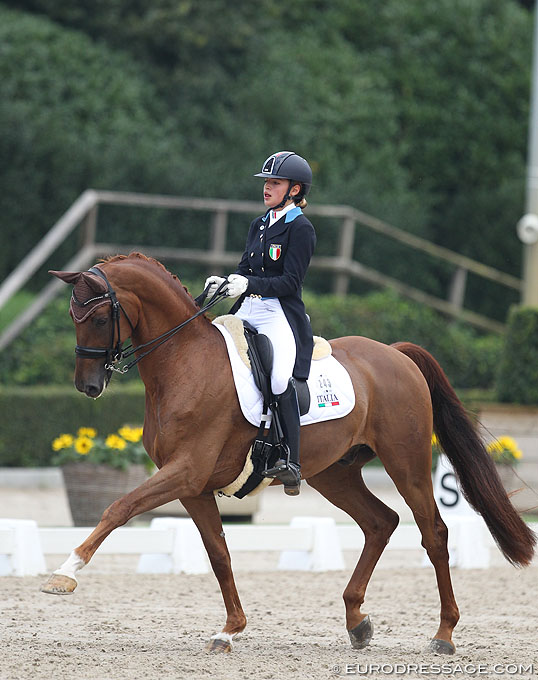 Croce strongly believes that a healthy, workable atmosphere has to be established within the FISE Dressage Department to allow for growth. 
"We have organized an annual forum (in 2017 and 2018) with upper level international judges, officials, riders and trainers in which we can discuss and talk about the future in a serene, synergetic way between all stakeholders," said Cesare. "The federation wants to support the riders, not only financially but also with human resources, to to improve their competitiveness."
In Italy itself, the national show circuit will get a boost with competitions, regional and national championships, divided between professionals and amateurs, and extra prize money from FISE.
"We have also started up the process to get federal support for having five judges per class at a show, as well as having the presence of a foreign judge. We also include the Italian version of the Hi-Lo Final Close in our national judging system as of 2018," Cesare added. "There will be special prizes for the best performing Italians combinations of all levels at competitions abroad, based on a ranking according to the sum of their best percentages. This was already paid to many riders in 2017. This system of jackpots and prizes will also count for the young horse classes. Young athletes can now also receive a grant to train abroad. We consider the preparation that some Italian junior and senior riders are doing abroad in the stables of high-level trainers as very important. We would like to encourage these initiatives. We want to host at least two CDI's in Italy this year. And there is so much more."
Croce stressed once more at the end of the interview that to him, "the technical growth of new talent will be indispensable to create a more competitive future for our discipline. I am sure we will be able to achieve this goal, because we also have the strong support of our President Di Paola and the Federal Bureau because we share the same sporting ideals"."
Related Links
Cesare Croce Appointed New Italian Dressage Co-ordinator
Italian Dressage Officials Committee Members Announced