Clinics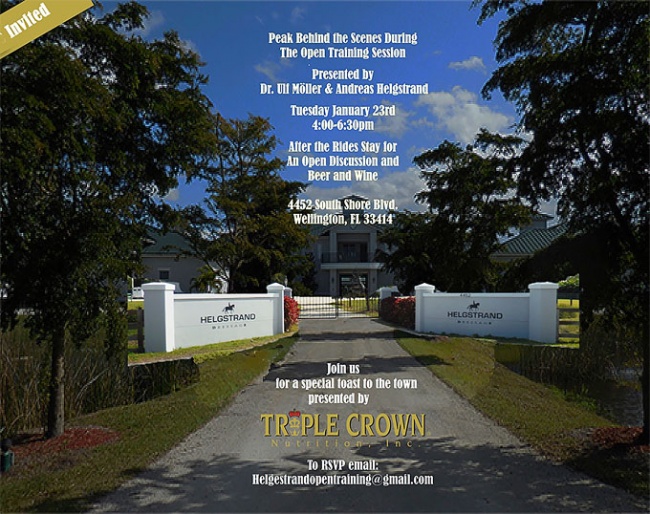 Helgstrand Dressage and Triple Crown are inviting you for an Open Training through the levels with Andreas Helgstrand and Dr. Ulf Möller on 23 January 2018. The Open Training is from 4:00 to 6.30 pm at Helgstrand U.S.A. in Wellington. Afterwards there will be an public discussion and the audience will have the opportunity to ask questions relating to horse training. 
This is a fantastic opportunity to learn from some very experienced dressage trainers and to experience Helgstrand Dressage's new facility in Wellington. 
Get a behind the scene peak of this brand new facility in Wellington and talk to the riders
"We would also like to say thanks to our horse feed supplier, Triple Crown, for sponsoring this great event," said Andreas, who has been travelling back and forth between Denmark and Florida. 
Admission is free and beverages will be served.
Locations
Helgstrand Dressage USA
4452 South Shore Blvd.
Wellington, FL 33414.
to RSVP email helgstrandopentraining@gmail.com