Opinions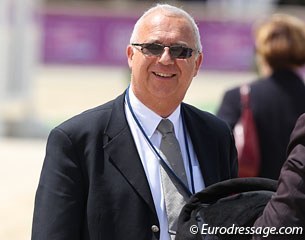 Jan Bemelmans' proposal on Eurodressage about changing the invitation system for the judges looks like a revolution. Nevertheless, it could be a very good way to improve the transparency of the international dressage competition system. Nowadays, except for FEI Championships, Regional and Olympic Games, the judges are chosen by the organizers, who have most of the times many connections with the dressage sport. Therefore, an independent authority which nominates and follows the judges' nominations could be a very good way to improve the confidence of the public, the trainers, and the riders about the judging system.
Of course such a proposal is far away of the actual system, and it could only be implemented by the FEI after a long preparation period, similar as the process of reform the French President Macron is starting in my country: first through working groups with all stakeholders concerned in order to exchange and study the ideas and the arguments . A dedicated group with IDOC and AIDEO representatives should also work closely with the JSP and the FEI Dressage Committee before arriving at a solution accepted and voted by FEI. It should be a way to clarify the invitation's system, and also to help the recently 3* judges or the 4* judges of countries with very few CDIs to be involved. It also could make it more efficient and developed worldwide.
Such an idea is not only a New Year wish of some people like Jan and I, who are involved with international dressage competition for more than 30 years, but it is also a clear concern of stakeholders of some other sports, who couldn't understand the way the judges are chosen for CDIs (how would you explain if football referees were nominated only by the local organizers). In connection with the improvement of judges' education and the follow-up of the judges' work, which we all judges are looking for, it could be an essential change in the coming years for our specialty sport.
by Bernard Maurel