2018 World Young Horse Championships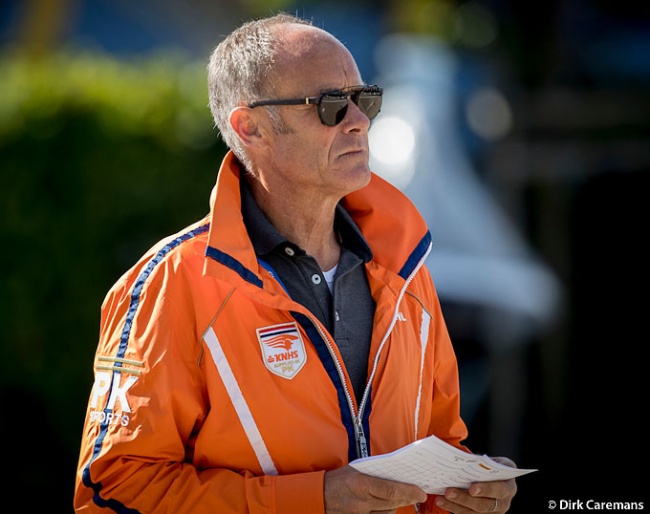 The Dutch equestrian federation and KWPN society can't seem to find their mojo when it comes to selection criteria for the World Championships for Young Dressage Horses. Once again they have announced changes to the selection process, going from selection competitions back to the old format of observation trials.
In 2016 and 2017 the qualification system in The Netherlands was based on nationwide qualifiers, a semi finals and a finals. The qualified horses were the highest scoring ones in the finals. Before 2016 the Dutch system was based on the performance of the horses in a series of training/observation trials.
For 2018 KWPN and KNHS are going to fall back on the old observation trial system, but with a new assessment committee that includes Bert Rutten, Rien van der Schaft and Monique Peutz.  Four trials will be held after which the team will be announced.
The first two observation trials will take place in Ermelo on 12 February and 12 March 2018.
Photo © Dirk Caremans
Related Link
Dutch Selection Process for 2017 World Young Horse Championships Released