2017 Liverpool International Horse Show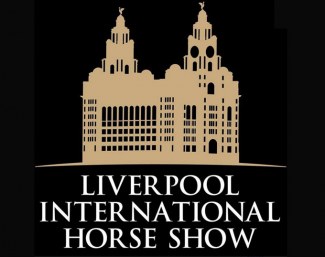 A huge fire has destroyed up to 1,400 vehicles at King's Dock, a multi-storey car park next to the Echo Arena where the 2017 Liverpool International Horse Show was taking place. The fire led to the horses being evacuated and to the cancellation of the show's evening session, scheduled to start at 7.30pm.
Merseyside police said: "Initial investigations indicate that an accidental fire within a vehicle caused other cars to ignite. We believe that all vehicles parked in the car park have been destroyed and advise owners to contact their insurance companies." 
No one has been seriously injured, the force said. It was also reported that no horses were hurt. 
People who had parked in the multi-storey described being "frightened" by the noise as car windows exploded.
The local fire brigade, which had 21 engines working to control the fire, said the blaze at King's Dock was one of the worst it had ever dealt with. Nearby apartments were evacuated due to smoke and many people were forced to spend New Year's Eve in a temporary shelter.
The four-day Liverpool international horse show had been due to finish with Sunday evening's show. On the event's Facebook page, its organisers said they had decided with "considerable regret" to cancel the show because of the fire. About 4,000 people were expected for the show.
Statement from Nina Barbour, president of the Liverpool International Horse Show
"I would like to express my immense thanks and gratitude to the emergency services, the Echo Arena staff, riders, grooms and support staff, the general public and the City of Liverpool following Sunday night's events.
"The understanding of everybody who were preparing to celebrate New Years' Eve and were left in Liverpool with no transport was nothing short of remarkable, and the offers of help and support from people - they ran into the hundreds - for anyone who needed assistance will never be forgotten.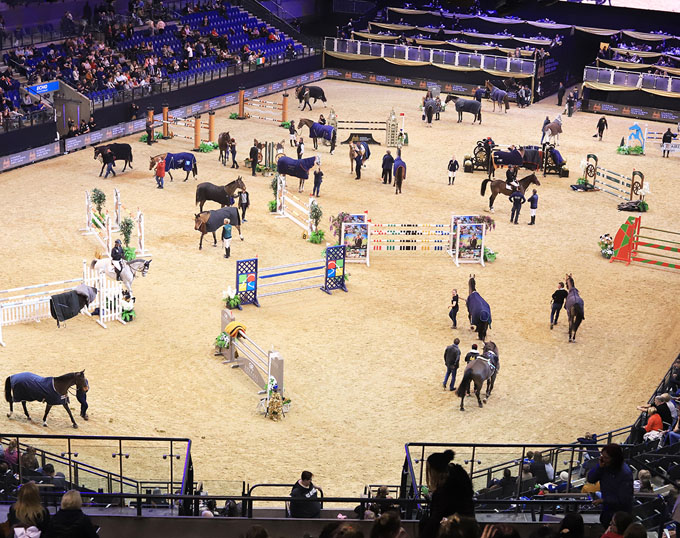 "It was with considerable regret that last night's final session of the show had to be cancelled due to a serious fire in a multi-storey car park near to the Echo Arena, and on advice from the emergency services, who worked tirelessly all night to contain and extinguish the fire.
"My thoughts are also with those who have lost their vehicles and possessions as a result of the fire.
"All people and horses are safe and secure, and I thank spectators, riders and support teams for their understanding and co-operation during what was a difficult situation.
"I am very proud of our own teams who pulled together in the most demanding of circumstances, and managed to quickly and calmly evacuate all horses from the venue in a safe and controlled manner.
"We have worked very closely with the Echo Arena team over the last three years - their support and hard work has been integral to the event's success to date, and our thoughts are with them, and the city of Liverpool.
"We are not going to let go of what we achieved in the first five sessions of the show, and we will be back to do it again next December."
Related Link
Hester Hails Liverpool as Exciting New Dressage Venue