Saddlery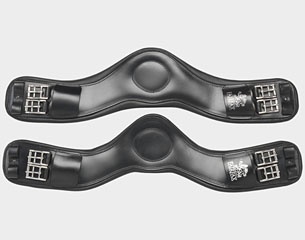 Due to customer demand, a new size has been introduced in the famous Fairfax Performance Girth range. Smaller and slimmer horses can now benefit from the narrow gauge 20" option. Not all dressage horses are big or deep barelled, so this is great news for riders of narrower or compact conformations.
The Performance Girth is scientifically proven to dramatically reduce pressure and significantly improve the horse's range of movement. It was designed and tested using a combination of pressure mapping and gait analysis, which also showed the girth helped eliminate gait asymmetry.
Fairfax's unique design is protected by a GB Patent and a scientific paper about the research was published in The Veterinary Journal (volume 198 Issue 1, Oct 2013).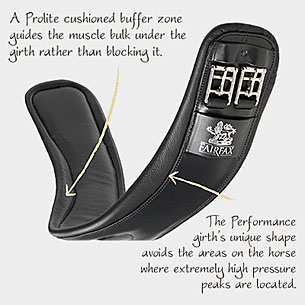 Used by international medal winners such as Gareth Hughes and Spencer Wilton the Performance Girth is available from Fairfax stockists across Europe. Find your local retailer here.
It is available in black and brown in:
- standard fit in sizes 22", 24", 26", 28", 30", 32", 34"
- And in narrow gauge in sizes 20", 22", 24", 26" 28" 30"
For more information, visit www.fairfax.com