Belgian Dressage News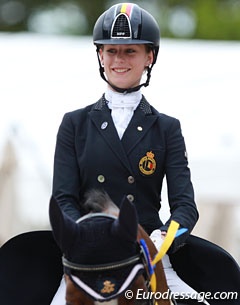 Belgian young rider Antonia Arl has decided to put her dressage career on hold and focus on school first. The 17-year old is attending a private school in Maastricht, The Netherlands, and has two more years to complete high school. Antonia's horses have been sold as the former Belgian team rider wants to explore new options in life.
Antonia Arl began her international dressage career at FEI pony level in 2012. Her first pony Dornroschen guided her at CDI's in Compiegne and Drachten before pony Equestricons Defilee de Mode brought her on the Belgian team for the 2013 European Pony Championships in Arezzo. In 2014 she campaigned her sister Lavinia Arl's Equestricons Epiascer and won the 2014 Belgian Pony Championships, before moving to junior level in 2015 on Equestricons Ziggy. She was member of the Belgian team at the 2015 European Junior Riders Championships in Vidauban.
Antonia's father Jochen Arl is a renowned German horse dealer and he supplied his daughter with a string of high quality horses. Between 2015 and 2017 she competed at international junior, young riders and Under 25 Grand Prix level with horses such as Bolita, Belstaff W, Duke de Niro, and Lagerfeld K.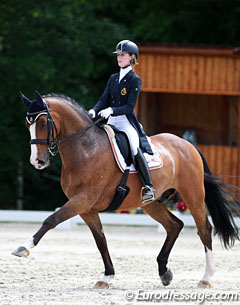 After spending six years of her teenage years on the road travelling to competitions and to trainers in Belgium, Holland, and Germany, riding three horses per day, Antonia has decided that she wants to stay more grounded in one place and focus on finishing high school.
"It has been a very hard decision to say goodbye to the horses, but in July I realized that although they have been such an amazing part of my youth, I really needed something else," said Antonia. "I have to figure out if there is something else in life for me."
Antonia showed gratitude to the four main trainers she has had in those equestrian years as an international youth rider: Carmen de Bondt, Nicolet van Lierop, Henri Ruoste and Borja Carrascosa.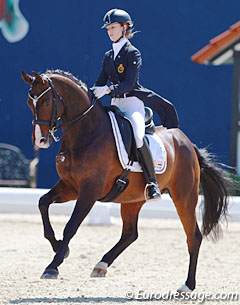 Antonia's horses have all been sold: Ziggy is now a broodmare in Sweden, Belstaff W has gone to Germany, Bolita moved to the U.S.A., and Grand Prix horse Duke de Niro has become the Under 25 horse for Colombian Maria Aponte, who is based in Florida.
"I can not thank my parents enough for what they have given me," said Antonia. "Also, I am very fortunate to have had two loyal sponsors that supported me: Jonathan Sitzia of Cavalleria Toscana and Czaba Kovacs of Inter Horse Truck, who built us a brand new, custom lorry which we have sold on."
Photos © Astrid Appels
Related Links
Antonia Arl Reigns Supreme at 2017 CDI Achleiten, Withdraws from European Championship Contention
Antonia Arl's U.S.A. Winter Competition Tour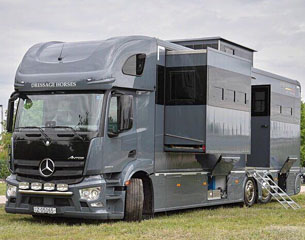 Antonia Arl Signs Sponsorship Deal with Cavalleria Toscana
Antonia Arl to Move to Junior Riders' Level with Equestricons Ziggy
Antonia Arl Succeeds Sister and Wins 2014 Belgian Pony Championships