Eurodressage Market - Products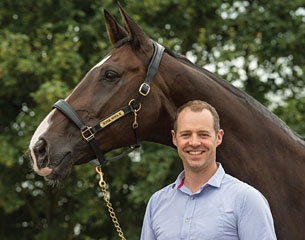 Fairfax Saddles, famous for its scientific research and development, has launched a transit headcollar, designed for horses traveling. Originally developed for the Team GB horses making the long road and air journey from the UK to the Rio Olympics last year, the headcollar is now available on general release.
As well as being beneficial for horses traveling either by lorry, boat or plane, it is also suited to everyday use at home and at competitions.
The Rio Headcollar is unique in that it is based on two and half years' of scientific research and features the Fairfax headpiece (patent applied for) which significantly reduces pressure and enables the horse's swallow mechanism to operate comfortably when eating & drinking during travel.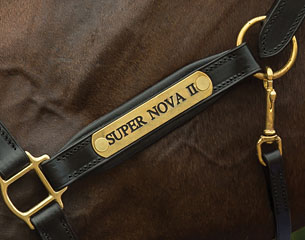 The Rio Headcollar is also:
• 30% lighter than travel head collars generally used
• Cushioned with pressure-absorbing Prolite on the headpiece,
cheek pieces and noseband
• Hand made in the UK from Sedgwick's first selection leather using quality brass fittings
The Rio Headcollar comes with an engraved brass nameplate and is available in black or brown in fine, standard or large. Note: standard fit is usually suitable for a horse in a full size bridle
RRP €250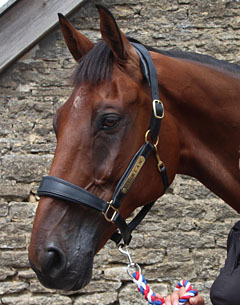 For more information visit the Fairfax website www.fairfaxsaddles.com or see a list of stockists here.
Related Links
Fairfax Performance Bridle Now Available in The Netherlands
Fairfax Saddles Combine Science and Tradition
Fairfax Performance Girths Stand Out by Science and Improved Horse Performance
The Fairfax Rebecca Combines Exquisite Style with Scientific Success