Italian Dressage News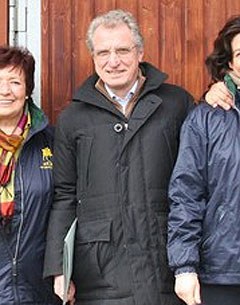 The Italian Equestrian Federation (FISE) has appointed Cesare Croce as the new co-ordinater of the dressage department. He is replacing Laura Conz who was first the technical director and later on the co-ordinator.
The Italian Equestrian Federation recently voted on a brand new president and Marco di Paola was elected. This also meants that all the Technical Committees had to be reappointed. Laura Conz term as dressage co-ordinator ended on 31 January 2017 and di Paola opted not to extend her contract, but instead appointed Croce on the job at a meeting held on 13 March 2017.
The Italian dressage department will now set up new strategy plan with a national and international dressage policy. This means also new standards concerning CDI representation and team selection.
Croce is a former president of FISE, having served on the top job for 12 years until 2008. At that time he paid much attention to his country's dressage department. He brought the European Championships to Italy in 2007 when they were hosted in Turin. He is an architect by profession and designed Scuderia della Malaspina, which is owned by the company Il Boschetto. It is the training base for Italian Grand Prix rider Norma Paoli and Berlusconi's ex-wife Veronica Lario has horses there too.
Simone Perillo has been appointed secretary-general. 
Related Links
Historic Team Gold Medal Victory for The Netherlands
Theodorescu and Renaissance Fleur Win 2003 CDI-W San Patrignano
Beatriz Ferrer-Salat Wins 2002 World Cup Qualifier at San Patrignano
CDI-W San Patrignano: Dressage World Cup Qualifier First Time Ever in Italy
FEI Dressage Comittee Meeting in Turin