KWPN Breeding News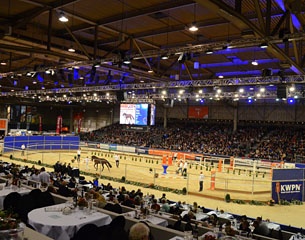 The 2017 KWPN Stallion Licensing with its KWPN Select Sale (KSS) of licensed and non-licensed stallions on 4 February 2017 will be the first highlight event on the 2017 equestrian calendar for dressage, show jumping and breeding aficionados. The Royal Dutch warmblood society (KWPN) has been a trend setter for years with its strict stallion selection procedure based on pedigree, conformation, movement and health.
Unlike the majority of German breed societies, the KWPN society as well as the Danish warmblood society are two Western European breed federations who uphold very high, strict standards when it comes to health, innate conformation deficiencies and osteochondrosis. The breed society also shares the health certificates of its approved stallions with its inquisitive breeders that aim for the highest standards.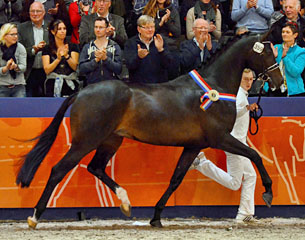 Each year the KWPN Stallion Licensing provides a stage for spotting the most talented, young Dutch warmblood colts for a future in breeding and performance sport. The KWPN Select Sale is the official platform where these colts can be purchased, open to all. 
"This auction is one of the most open, healthy and transparent one out there," said Lahti proudly. "We are working days in and out with the team to set up a fantastic platform for the owners to sell their stallions, but also for the buyers to have as much information as they would ever need, in a very personal way. All information on the strictly selected auction horses is open and available and the prices are not inflated, but reflect the realistic market demand."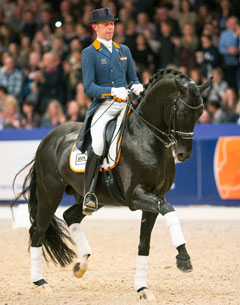 According to the KWPN society, buyers should feel safe and secure that they have invested in a healthy horse for the futre. 
"KSS stallions are healthy. They go through 'two veterinarian examinations', one for the stallion selection and one separately as sport horses for KSS," said KSS rep Anni Lahti. "As of this year all the auctioned dressage stallions have gone through extra radiographic examination of the back and neck with all pictures available for further opinions at the sales room."
KSS continues to strive for a better and improved service for its customers, despite the already numerous successes they can boast with its sales. Many of today's super stars in sport once went through the same stallion selection process, as the crop for the 2017 licensing are going now. The auction is recognized all over the world by highly qualified professionals as the dressage selection committee includes highly respected experts such as stallion owners Nico Witte and Nick Haarlink and Dutch team veterinarian Jan Greve.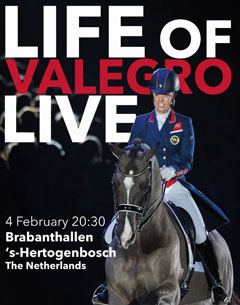 KSS horses which have proven their worth in sport include breeding legend Blue Hors Zack, Mary Hanna's Grand Prix horse Umbro, Bernadette Brune's Grand Prix horse Valeron, World Young Horse Championship participants and medal winners Rousseau, Ferdinand, Dream Boy, and Capri Sonne Jr (now Laura Bechtolsheimer's future Grand Prix star), as well as U.S. Dressage Stallion of the Year 2016 Sir Sinclair amongst numerous others. 
The 2017 KWPN Stallion Licensing takes place at the Brabanthallen in 's Hertogenbosch, The Netherlands, on 1 - 4 February 2017. The Select Sale for show jumping stallions will be on Thursday 2 February 2017, while collection of approximately 20-25 dressage horses will be auctioned on Saturday 4 February 2017 right before Valegro's big Dutch retirement show.
The stallions who are selected for the 2017 KWPN Select Sale have been filmed, photographed and clinical examined during the photo- and video day in Ermelo.
The entire collection will be published shortly at selectsale.kwpn.nl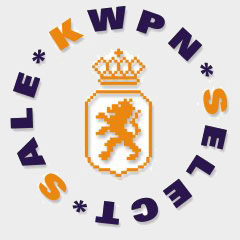 Related Links
Igor, Champion of the 2016 KWPN Stallion Licensing
Gobarde E, Price Highlight of the 2014 KWPN Select Sale
Ferdinand, Price Highlight of the 2013 KWPN Select Sale Stallion Auction
Etoine, Champion of the 2012 KWPN Stallion Licensing
Oscar Son, Champion of the 2010 KWPN Stallion Licensing
Ajong, Champion of the 2008 KWPN Stallion Licensing
Zagreb Achieves Record Price at 2007 KWPN Select Sale
Welcome Sir, Price Highlight of the 2006 KWPN Select Sale
Valeron, Price Highlight at the 2005 KWPN Select Sale
UB40 Price Highlight at 2004 KWPN Select Sale
First KWPN Select Sale at 2001 KWPN Stallion Licensing