British Dressage News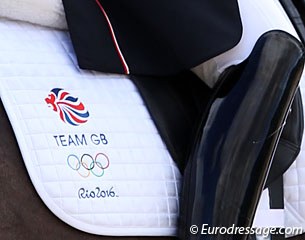 Despite major medal success with two individual gold medals for Great Britain in the 2016 Olympic Games for Equestrian Sport, UK Sport has decided to reduce the funding of equestrian sport towards the 2020 Olympic Games in Tokyo.
UK Sport has announced all budgets for 2020. Five disciplines will lose all funding alltogether. They are badminton, archery, fencing, weightlifting and wheelchair rugby. Cycling, for instance, which brought Great Britain 12 medials in Rio, has its funding cut by 4 million pound.
For equestrian sport the UK Sport budget was £17,992,600 leading up to Rio. This has been reduced to £15,361,769 for Tokyo. Charlotte Dujardin and Nick Skelton brought Great Britain Olympic individual gold in dressage and show jumping. 
Sport UK invests a total of 345 million pound into 31 Olympic and paralympic disciplines, which is 2 million less than for Rio.
UK Sport and the National Lottery are the main financial sources for funding high performance sport in Great Britain. Liz Nicholl, CEO of UK Sport, said the decision to cut funding was not taken lightly.
"We would like to invest in every sport but the reality is we have to prioritise to protect and enhance the medal potential," Nicholl told the BBC. "If we under-invest across the board then the British teams will ultimately underperform at the Games and medal success will be put at risk."
Photo © Astrid Appels
Related Links
UK Sport Funding Secures 21.7 Million Pounds for Equestrianism 2013-2017
Dan Hughes Resigns as BEF World Class Programme Performance Director
Sport England Funding to Aid Equestrian Participation, Retention and Excellence
Australian Sports Commission Funding Announcement