KWPN Breeding News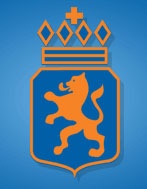 Eighteen colts received a pass to move on to the second phase after a positive assessment at the third pre-selection day for the 2017 KWPN Stallion Licensing in Ermelo, The Netherlands, on Friday 2 December 2016.
On the third day the sires Charmeur, Desperado, Dream Boy and El Capone presented their crop. Of the 64 stallions entered for the third day, 18 of them were accepted for the second phase in 's Hertogenbosch in February.
"We had to look a bit for quality but we are happy that we were able to select good sons of the different sires for the second phase," said Bert Rutten, chair of the KWPN stallion licensing committee. "If you put all horses together in Den Bosch, we'll have a very nice group."
Charmeur, who was the best represented sire at the pre-selection with no less than 26 colts entered and 24 on the scene, got six sons accepted. Desperado sired five accepted sons and Dream Boy two. From El Capone's first crop four sons were picked.
"We were strict in our selection on self carriage, elasticity, balance and a good way of moving. There was a great number of Charmeur offspring today and we picked the best ones. Also from the other sires we were able to select good sons, even though their group is not big. Still we are content about today," Rutten explained. 
The accepted colts on the third day are:
J (by Charmeur x Rousseau)
Jupiter RS2 (by Charmeur x Rousseau)
Jeroen W (by Charmeur x Scandic)
Jive D (by Charmeur x Ferro)
Jironn L (by Charmeur x Rubin Royal)
Jack (by Charmeur x Distelzar)
Jivando S (by Desperado x Nourejev)
Jiangxi (by Desperado x Johnson)
James Bond O (by Desperado x Hemmingway)
Jesperado KM (by Desperado x Wynton)
Jansen (by Desperado x Fidertanz)
Jupiler (by Dream Boy x Tango)
Jason (by Dream Boy x Freestyle)
NN (by Easy Game x Summertime)
Jackpot (by El Capone x Revenge W)
Jewel Star (by El Capone x Krack C)
Jacapone (by El Capone x Vivaldi)
Jippiyade VDW (by El Capone x Jazz)
Related Links
Twenty-Two Colts Picked on Second Pre-Selection Day for 2017 KWPN Stallion Licensing
Twenty-Three Colts Picked on First Pre-Selection Day for 2017 KWPN Stallion Licensing