French Dressage News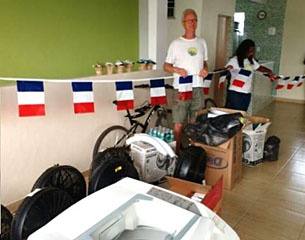 The French Olympic dressage, show jumping and eventing teams have donated their equipment to the Brazilian charity Estrela da Favela in to assist in a better future for the poor in Rio de Janeiro.
To enhance the comfort of the French euqestrian team members in the Olympic village, the French Equestrian Federation (FFE) acquired special equipment and furniture. 
Electric cooling fans, washing machines, beverages, as well as canned food have been donated to the children of the Mangueira in Rio de Janeiro through Estrela da Favela, which offers a better future to children raised in the Rio favelas through education and sport.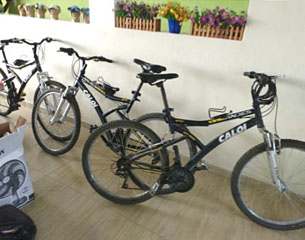 Also all the furniture bought for the apartments in the Olympic village - tables, chaires, tupperware, matrasses, anit-mosquito products, white boards and duvets in the Olympic colours will go to the favelas through this charitable association. This also includes the rented bikes which were offered to the grooms to travel more quickly between the show grounds and their hotel have been donated.
"The FFE thanks Rio volunteer Hélène d'Aumale, who has spent much time with this association and participated in making this nice initiative happen," said the FFE press officer.
Related Link
Eurodressage Coverage of the 2016 Olympic Games