Japanese Dressage News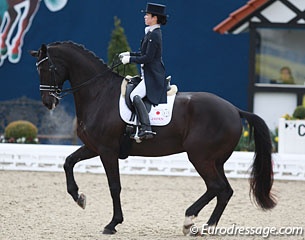 The Japanese Olympic team candidates will go into a final, private selection trial held at Hof Kasselmann in Hagen am Teutoburger Wald, Germany, on 1 - 2 June 2016 after which the official Japanese Olympic team for the 2016 Rio Games will be announced.
Japan qualified a team for the Olympics by pipping South Africa at a special qualification event at the CDI Perl-Borg in September 2015 which was open to competitors from FEI Olympic Groups F and G and to the FEI Olympic Group C countries Kazakhstan, Kyrgystan, Turkmenistan and Uzbekistan.
Right after that Olympic qualification, Japanese Grand Prix riders started investing heavily in experienced schoolmasters from Europe. In a few months time, they bought or leased Renate Vogelsang's Fabriano, Alexandra Barbacon-Mester's Don Lorean, Anne van Olst's Clearwater, Dominika Krasko-Bialek's Otello, Imke Schellekens-Bartels' Toots, Wolfram Wittig's Bertoli W and Brioni W, Christoph Koschel's Tiesto and Rostropowitsch, and Helen Langehanenberg's Rohjuwel.
This winter and spring show season, all Japanese team contenders travelled to Europe to compete their horses and obtain their Minimum Eligibility Score of two times 64% in the Grand Prix.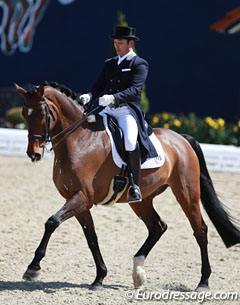 After five months of competition, six riders have achieved their MES and are invited to participate in the determining Japanese Olympic selection trial held at Hof Kasselmann. The riders will ride the Grand Prix test both on 1 and 2 of June. The four highest scoring riders after their scores have been totalled will be selected on the team.
The six riders competing in the Hagen selection trial are: Yuko Kitai on Don Lorean, Akane Kuroki on Toots, Kazuki Sado on Ziroco, Masanao Takahashi on Fabriano, Shingo Hayashi on Clearwater and Ramses der II, and Kiichi Harada on Egistar.
Japan's Dressage Chef d'Equipe, Mr Terui, is in charge of the team selection.
Photos © Astrid Appels
Related Links
Japan Pips South Africa by the Narrowest of Margins at Olympic Team Quaifier at 2015 CDI Perl