2016 Excellent Dressage Sales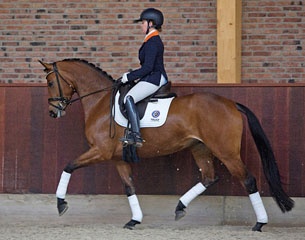 After two successful editions the organization of the Excellent Dressage Sales is proud to present the 2016 collection of dressage horses. Today the full collection of 38 horses is available on the website www.excellentdressagesales.com.
Highlight, among others, is the 'VSN' winner Hannelinde. The appealing four-year-old mare won this trophy in 2015 with no less than a 9.5 for her trot and nines for her canter, rideability and general impression. The elite mare Dolly will also come under the hammer of auctioneer Koen Olaerts on 16 April. The eight-year-old mare by Ziësto scored an amazing score of 90 in her 'IBOP' test in 2012 and is certainly a Grand Prix prospect.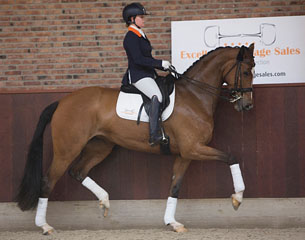 In addition the KWPN approved stallion Grenoble will enter the auction ring. This long-legged beauty has a striking exterior, nothing seems to prevent a successful sportive and breeding career for this Bordeaux-son.
Joop van Uytert stated on behalf of the organisation: "We again succeeded to put together a collection of very good quality. We keep horses througout the year for the auction. During the viewing days we managed to add a few other horses from third parties. It is a complete collection with a lot of diversity, from a three-year-old approved  stallion to an international Grand Prix horse, plus horses for the amateur rider and young prospects for the ambitious competition rider."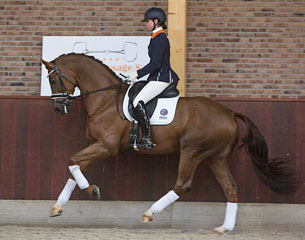 The full auction collection is available on the website, www.excellentdressagesales.com.
Excellent Dressage Sales will take place on Saturday 16 April 2016 at Landgoed Culitsrode in Hooge Mierde (NL), entry for the presentation on Wednesday 13 April is free.