New Zealand Dressage News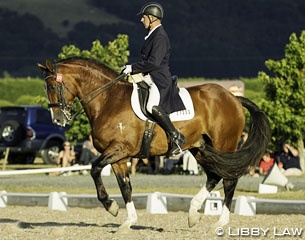 Dressage New Zealand has announced the minimum selection criteria for Senior and Young Rider Squads and Training Groups for the 2014/15 year.
It is expected the official announcement of the composition of the squads and training groups will be made by the end of April
Young Rider Newcomer Training Camps will be held in both islands again during the spring. The SI camp will be held at McLeans Island on 18/19 October and the NI Camp at Hawera from 4-6 September . Application forms for these young rider camps will be available at the end of April.
Senior Grand Prix level Criteria
Qualifying scores are between 1 October 2013 and Horse of the Year March, 2014
National: Grand Prix, Grand Prix Special - Minimum of 2 scores of 64% at Nationals, Island Championships and HOY
High performance: Grand Prix or Grand Prix Special - Minimum of 2 scores of 67% at CDI ***/CDIW (NB – The GPS may be a national class in conjunction with CDI)
Full criteria here
Young Rider Squad Criteria
Qualifying scores are between 1 October 2013 and Horse of the Year (HOY) March, 2014
National Young Rider Squad: Combinations competing at PSG level or above and who have achieved minimum of 3 scores of 63% at International, National, HOY or Regional event
Selected riders invited
Full criteria here
Photo © Libby Law
Related Links
A Royal Win for Bill Noble at the 2014 New Zealand Horse of the Year Show
Catherine West Wins 2014 New Zealand Young Riders Championships