Eurodressage Market - Photography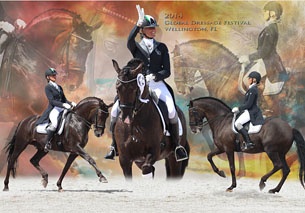 Eurodressage attended the 2014 CDIO Nations' Cup and 2014 Palm Beach Dressage Derby in Wellington, Florida and took photos of all CDI riders as well as a large group of the riders in the national classes. Make your competition memories last forever with a custom Eurodressage Florida photo collage or photo album.
100% Happiness guaranteed
We are sure you will love your collage or photo album ! Each collage or album is of the highest quality printed or bound with care using the highest standards of quality for paper and printing.
Florida Photo Collage
Order your collage of three to five of your best Eurodressage Florida photos and we'll set it to a funky, fun and summery (yet stylish!) background! Our collages are a true work of art and can be a centerpiece in your office or living room.
collage options
3 photos in the collage: size 40 x 60: 250 euro ---- size 50 x 75 cm: 275 euro
4 photos in the collage: size 40 x 60: 300 euro ---- size 50 x 75 cm: 325 euro
5 photos in the collage: size 40 x 60: 350 euro ---- size 50 x 75 cm: 375 euro
Florida Photo Album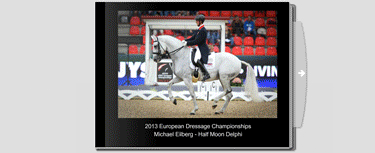 A photo album can be the ultimate show memory! We create a custom hardcover photo album on glossy high quality photo paper with the best photos of you at the Florida show you were photographed at.
You can put this album on your coffee table to show to family and friends. Eurodressage only delivers the best of the best and we spend much time and effort into preparing the photos the best way and insert them
in a beautiful way into the album.
Each album has a selection of approximately 30 photos all presented in a wonderful, large format
Photo Album Options
Large Photo Album = 28 cm x 21 cm = 275 euro
Extra Large Photo Album =38.8 x 29.1 cm = 450 euro
Your Photo Wish is Our Command !!
Of course we can make collages and albums of photos Astrid Appels took anywhere in the world. We have archived material dating back to 2004 and can make a career album or specialized show album or more. We tailor your photo wishes.  Contact us for more info.