American Dressage News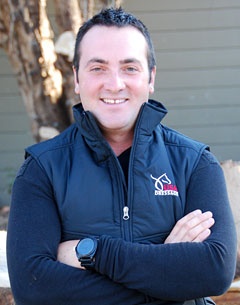 U.S. High Performance riders Brian Hafner (CA) and Kathleen Raine (CA) have become the two recipients of the Carol Lavell Advanced Dressage Prizes, in the amount of $25,000 each.
Hafner and Raine have been awarded the prize because they display the characteristics and qualities of being talented, committed, qualified riders whose plans are to reach and excel at the elite, international standards of high performance dressage.
Brian Hafner is based in Sonoma, CA, where he is the head trainer and owner of Brian Hafner Dressage. Brian and his horse, Lombardo, have earned their bronze, silver, and gold USDF medals as well as triple medals at the 2009 North American Junior and Young Rider Championships. In 2010, Brian was selected to participate in The Dressage Foundation's Young Rider International Dream Program as one of the United States' top young riders. Brian and Lombardo then went on to win the Brentina Cup Championship in 2012 and finished in the top six at the 2013 USEF National Championships in Grand Prix. Brian plans to use the Prize to train with Johann Hinnemann in Germany.
Brian said, "I am incredibly grateful and thrilled to be chosen as a recipient of the Carol Lavell Advanced Dressage Prize. This grant will provide me with the opportunity to further my training and education with my current horse, Lombardo, through intensive training in Europe. Without this grant, this would not be possible. Thank you to The Dressage Foundation, Carol Lavell, and all of the donors who continue to support the sport of dressage."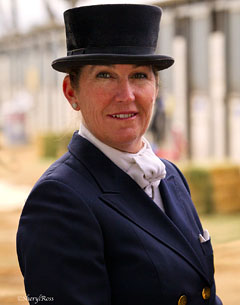 Kathleen Raine and her husband, David Wightman, are owners of Adventure Farms in Murrieta, CA. They purchased her current mount, Breanna, as a four-year-old at the 2004 Elite Auction in Verden, Germany. Since that time, Kathleen and Breanna have garnered many wins and awards, and they are currently ranked 8th on the USEF Dressage High Performance Grand Prix list. In 2013 the pair placed 3rd at the U.S. Dressage Festival of Champions, 2nd in the team competition at the CDI 3* in Hickstead, England, 3rd in the Grand Prix Freestyle at Hickstead, and 3rd in the Grand Prix Special at the CDI 4* in Lingen, Germany. Kathleen and Breanna will also use the funds to travel to Germany to train with Johann Hinnemann.
"Thank you so much to Carol Lavell and The Dressage Foundation for the generous Prize, which will be used to further my goal of competing internationally. Without this kind of support, training and competing in Europe would not be possible. I feel very honored to receive this award," said Kathleen.
The Carol Lavell Advanced Dressage Prize Fund was established in 2009 in special remembrance of Carol's mother, May Cadwgan, and in honor of her father, Gordon Cadwgan. Since that time, the Prize Fund has made eight awards totaling $200,000 in support of U.S. High Performance teams.
Related Links
Hafner Pulls Hat Trick at 2013 CDI Estes Park with High Hopes for More
Roffman and Hafner Score National Titles on Final Day of 2012 U.S. Championships
Kathleen Raine First Recipient of Patsy Albers Award
Raine and Peters Sweep FEI Classes at 2013 CDI Del Mar