KWPN Breeding News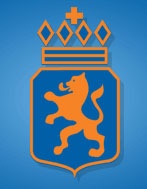 On the second dressage day of the pre-selection for the 2014 KWPN Stallion Licensing, the licensing committee picked 20 out of 56 presented stallions to move onto the second round of the licensing in February 2014.
"Today we couldn't select as easily as yesterday, but we had a very decent amount of very interesting stallions in the ring," said committee member Wim Ernes. "The average level of the selected stallions is good."
The Dutch sensation Totilas (by Gribaldi x Glendale) presented his first crop of 2,5 year old colts. Six Totilas offspring were entered for the pre-selection and two passed. They are Governer STR (by Totilas x Jazz) and Gaudi (by Totilas x De Niro x Romancier). "They are two very good, complete Totilas' sons from good dam lines," said Ernes. "Both are well put together, move with much balance and suppleness. It was striking that they had much expression in their movements without tensions."
Two offspring by Grand Prix Stallion Voice (by De Niro x Rohdiamant) will move on to the second round: Goliath's Bria (by Voice x Osmium), who stood out with his balanced canter, and Gregor (by Voice x Krack C), who showed a powerful hind leg.
Seven Tango offspring were entered for the pre-selection, three passed. Uphill had no less than 14 offspring entered for the pre-selection but only three made the cut. "With Uphill we could clearly selection on size, conformation and correctness," said Ernes. "With Tango with got a more variable image, but we were able to select three nice sons."
The 2013 Trakehner Licensing Champion Kissinger (by Singolo x Arogno) -- now named Kissinger's Karma -- was also accepted for the second phase. This horse is owned by Joop van Uytert in partnership with Singaporian Shirley Wilaras. The latter recently acquired equestrian centre Stal Vorselaars in Riel, The Netherlands.
The selected stallions are:
Kissinger's Karma (by Singolo x Arogno x Ginster)
Graphit S (by Sir Donnerhall x Furst Heinrich x Ulft)
Grapjas HD (by Sorento x Jazz x G Ramiro Z)
Gezant (by Tango x Jazz x Amor)
Giovanni (by Tango x Krack C x Caritas)
Gio (by Tango x Krack C x Doruto)
Governor STR (by Totilas x Jazz x Ulft)
Gaudi (by Totilas x De Niro x Romancier)
Griffin (by United x Flemmingh x Nabuur)
Giant (by Uphill x Norway x Farrington)
Galliano (by Uphill x OO Seven x Metall)
Gironn L (by Uphill x Ferro x Abgar xx)
G (by Vivaldi x Ferro x Zonneglans)
Gentle T (by Vivaldi x Biotop x Ferro)
Goliath's Bria (by Voice x Osmium x Doruto)
Gregor (by Voice x Krack C x Jazz)
Going On (by Westpoint x Florencio x Contango)
Gipsy King (by Wynton x Ferro x G Ramiro Z)
Guydo (by Wynton x Krack C x Juventus)
G Star (by Zhivago x Democraat x Partout)
Related Links
Twenty-five Colts Passed at First Dressage Pre-Selection Day for 2014 KWPN Licensing
Apache Best Represented Sire at 2014 KWPN Stallion Licensing Pre-Selection Days