Olympic News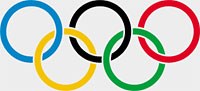 During its meeting at the 125th IOC Session in Buenos Aires, Argentina, the full IOC membership agreed on the 25 sports that will form the core for the 2020 Summer Olympic Games. Tokyo was elected as the host city of the 2020 edition.
The 25 sports, as proposed by the IOC Executive Board (EB) in February, are: athletics, rowing, badminton, basketball, boxing, canoeing, cycling, equestrian, fencing, football, gymnastics, weightlifting, handball, hockey, judo, aquatics, modern pentathlon, taekwondo, tennis, table tennis, shooting, archery, triathlon, sailing and volleyball.
Wrestling, governed by the International Federation of Associated Wrestling Styles (FILA), was on the verge of not being included on the list of core sports after Rio 2016, but, together with baseball/softball and squash, had to vie for possible inclusion as an additional sport for the 2020 and 2024 editions of the Games in a second vote. The long-standing discipline, dating back to the Grecians, did win the second vote.
These three sports were shortlisted by the IOC EB in May to be put forward to the Session following an extensive evaluation by the Olympic Programme Commission.
Addressing the IOC members, the President of the International Federation of Associated Wrestling Styles (FILA), Nenad Lalovic, said: "With this vote, you have shown that the steps we have taken to improve our sport have made a difference. I assure each of you that our modernisation will not stop now. We will continue to strive to be the best partner to the Olympic Movement that we can be."
In the last few months, wrestling has undergone major changes, including new rules and a better sports presentation to attract more spectators and a younger audience. In addition, FILA has recently improved its governance by integrating more athletes and women into decision-making positions and by increasing the numbers of its commissions. Commenting on all the changes FILA has implemented in the last few months, Lalovic said: "We did all we could. We changed our sport, our federation, and we prepared a good presentation. Wrestling is not a new sport, but the wrestling we are presenting now is new wrestling."
In an effort to ensure the Olympic Games remain relevant to sports fans of all generations, the Olympic Programme Commission systematically reviews every sport following each edition of the Games.

Golf and rugby sevens were added in 2009 as additional sports to the 2016 and 2020 Olympic programme.
Related Links
Tokyo Elected to Host 2020 Olympic Games
Istanbul, Tokyo, Madrid in Running for 2020 Olympic Games