Danish Warmblood Breeding News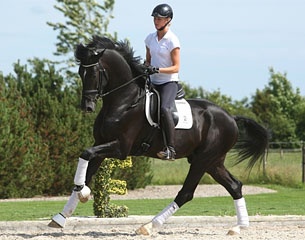 Thursday evening 7 March 2013 at the 2013 Danish Warmblood Stallion Licensing in Herning will be exclusively devoted to dressage. A strong line-up of Danish dressage professionals will generously share their experiences, opinions and advice under the title "Dressage in focus ."
From talent to strength
During the first half of the workshop talented young horses will be in focus. Under the theme "The training and judging of young horses" the professionals look into how a young horses should be trained and how to judge whether a young horse has the required qualities to be a top dressage prospect.
Dressage judge Susanne Baarup and professional trainer/rider Per Skjærbæk will debate with Olympian Andreas Helgstrand in his role as a trainer, and among other topics they will discuss how the young horse should be trained. The question is if the trainer and rider will agree with the judge?
Among a number of young and highly talented horses are the performance test winner Sezuan presented by Andreas Helgstrand and the WBFSH World Championships bronze winner Sir Donnerhall II ridden by Thomas Sigtenbjerggaard.
Grand Prix is the goal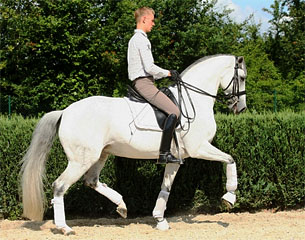 In the second half of the workshop these great dressage capacities will be accompanied by two Danish dressage riders, who at a young age have gained significant international experience at Grand Prix level.
The audience will be spoiled by a training session with Olympic rider Anna Kasprzak and her world-class mount Donnperignon as they will be coached by Andreas Helgstrand.
Finally, Susanne Baarup will judge and comment a Grand Prix test performed by Daniel Bachmann Andersen aboard the gold medal mare Donna Silver.
More info www.varmblod.dk
Related Links
Twenty-Four Colts Picked at Pre Selection 2013 Danish Warmblood Stallion Licensing
Two Colts Picked at Norwegian Pre-Selection for 2013 Danish Warmblood Stallion Licensing
Telde and Kyrklund, Guest Judges for 2013 Danish Warmblood Young Horse Championships